Browse:
Home
/
Julio A. Montes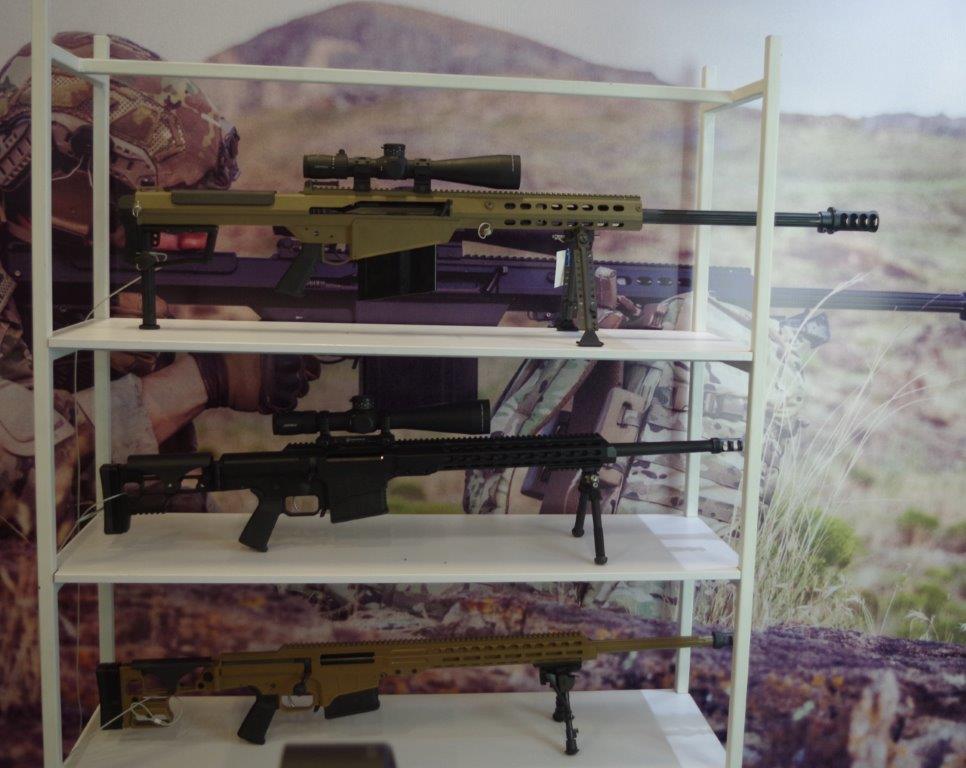 Expodefensa: A Hub Linking North and South America By Julio A. Montes Expodefensa was held for the first time in 2009 at Corferias International…
Read Article →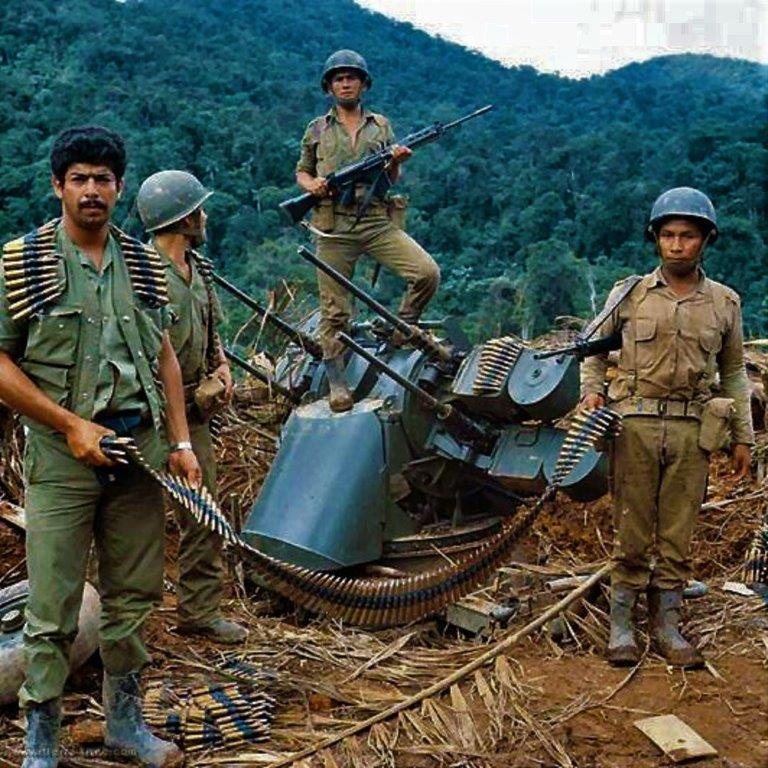 How Multiple Machine Gun Mounts Shaped Wars in Latin America By Julio A. Montes As they overflew the Swan Islands, the 15 C-130s descended to…
Read Article →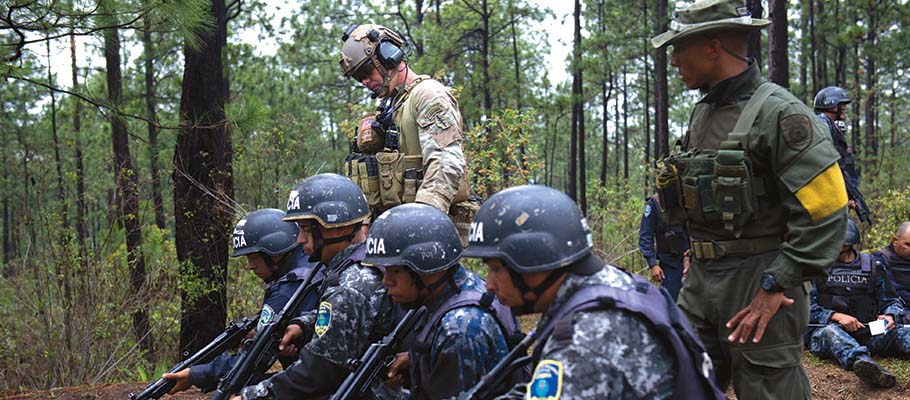 ABOVE: TIGRES operators are trained at Lepaterique, Francisco Morazán, where they attend a 12-week course provided by Colombian police Jungle Commandos, and 7th USSF Group,…
Read Article →

ABOVE: Mexican soldier atop of a Humvee with a RL-83 Blindicide. This is an obsolete AT weapon, but still applicable to the potential threats faced…
Read Article →

ABOVE: Salvadorian soldiers parade with M67 RCL. The U.S. supplied some 379 M67 RCLs to El Salvador between 1981 and 1992 to arm the soldiers,…
Read Article →

During the 12 long years of brutal and bloody internal conflict in the 1980s, military correspondents mentioned the Salvadorian Maestranza countless times.  Among others, the Armed Forces National Workshop built over 130 guntrucks and IFVs in the 70-80s, using Jupiter (7 ton), Man 630 (5 ton), Unimog (2 ton), GM/Ford (5 ton) trucks, F-250 and Dodge M37B pickups, as well as 23 tracked Woodmaster tractors.  It also tackled the conversion of elderly Madsen LMGs to 7.62mm caliber, many other small arms transformations, and became notorious for performing conversions and modifications….
Read Article →

Early last June 2012, news from Paraguay indicated that 321 police agents had been dispatched to Curuguaty. The police officers, supported by a couple of helicopters, were there to disband several peasants who had occupied a Ranch owned by a local politician. However, the aftermath of the police raid left 11 peasants and 6 police officers dead. Local reports later claimed that the police reinforcements had been ambushed by elements of a local peasant community organization (Liga Nacional de Carperos), and among those killed….
Read Article →

One day in November 2010, the battle to get Antonio Ezekiel Cárdenas Guillén, one of the most feared and wanted drug lords in Mexico, had lasted eight-hours.  The Scorpions – the capo's own army – presented a stiff resistance to hundreds of soldiers and federal policemen while a 660-strong Marine battalion fought its way to his whereabouts in Matamoros.  This is a small city in Tamaulipas, just across the border from Texas.  The government forces…
Read Article →

The International Air and Defense Fair (FIDAE) that takes place in Chile every two years rebounded from the quake that shook the region in 2010 with the exhibition in 2012 proving to be 25% larger than the previous event. Two years ago, FIDAE took place against all odds and only a few days after the country was hit by one of the biggest earthquakes and tsunamis in history. The exhibition took place as a showpiece to demonstrate that Chile had fortitude and organizational skills to allow the show to go on, as relief assistance was taking place in parallel to….
Read Article →

The International Defense Technology Exhibition and Prevention of Natural Disasters, SITDEF PERÚ had its beginnings in 2007. It was conceived as a commercial and cultural gathering promoted and organized by the Ministry of Defense and the Peruvian Armed Forces. The fair takes places every two years, and SADJ had the opportunity to attend the third edition at the General Army Headquarters in Lima. The exhibition gathers national and international companies displaying state-of-the-art technology in the defense area, representing Belgium, Brazil, Bulgaria, China, Colombia, Ecuador…
Read Article →

The Marine looked sharp.  He was dressed in the new MARPAT green camouflage pattern, cut to the US M1967 jungle style and matched to a cover of the same material; he wore the Special Forces harness and carried the M4A4 Carbine.  The same standard was observed in the hands of elements of the DM4 from Comandos de Morazán and other troops.  This was definitely a leap forward from the rag-tag look observed only a few months before….
Read Article →

About one week prior to our visit to Lima, the die hard guerrillas of Sendero Luminoso (Shining Path) had ambushed an Army patrol, killing all 14 soldiers.  The region known as VRAE (for Rivers Apurimac and Ene Valley) has become a hub of military activity with soldiers and police officers chasing the Sendero Luminoso guerrilla group, which has resurrected in a narco-guerrilla form.  The extremist Maoist Shining Path guerrilla group was decimated in the 1980s, but a core of some 300 insurgents escaped to the Vizcatán region….
Read Article →

Brazilian soldier armed with M964 rifles and a Carl Gustav 84mm Recoilless Rifle. (U.S. DoD) The Brazilian government must rely on a number of crack…
Read Article →