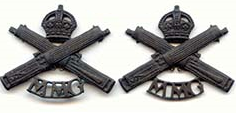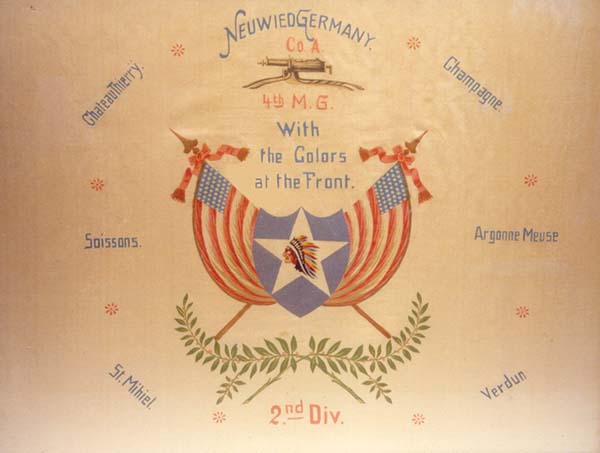 Original silk art painting done immediate post World War I during the occupation of Germany. Entitled, "Neuwied Germany, Co. A, 4th M.G., 2nd Div., With the Colors at the Front." The white star with the Indian head and purple shield patch of the 4th Machine Gun Battalion of the 2nd Division is to the center and flanked by American flags. To the top is a stylized image of a captured German Maxim MG08 machine gun. The artwork also lists the battle record of the 4th Machine Gun Battalion, 2nd Division to include Chateau Thierry, Soissons, St. Mihiel, Champagne, Argonne Meuse, and Verdun.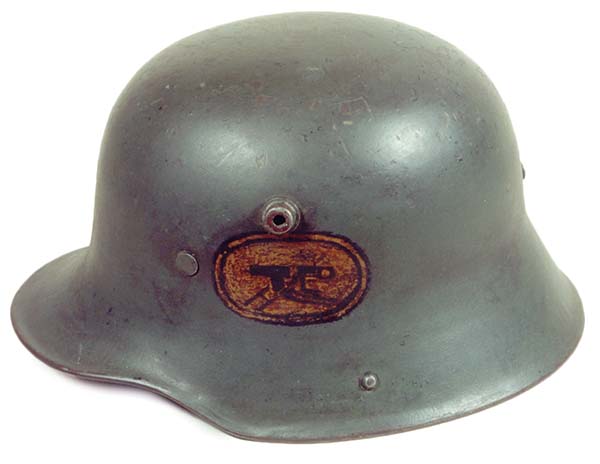 World War I German helmet with hand painted insignia to each side, identified to the 15th Royal Grenadiers Machine Gun Gruppe. To the left side of the helmet is the image of the machine gunners' specialist badge of the Maxim MG08 within an oval of a machine gun belt. On the right side is the number "15" above an Iron Cross also within an oval of a machine gun belt.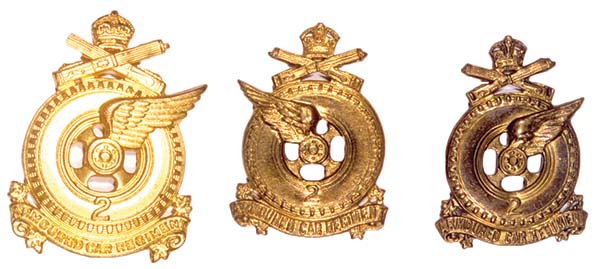 Canadian 2nd Armored Car Regiment other ranks brass cap and collar badges. Armored cars were armed with Vickers machine guns as denoted by the crossed Vickers atop the winged wheel. This was a cavalry unit from Winnipeg, Manitoba. The regiment did not see active service overseas as a unit in World War I. It provided recruits to bring other armored regiments up to combat strength. This unit was disbanded in 1941.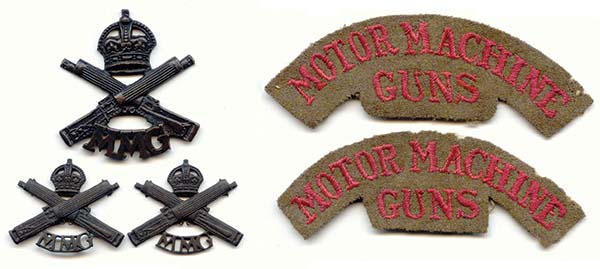 World War I British Motor Machine Gun Corps officers bronze cap and collar insignia and cloth shoulder titles. Worn 1914-1915 only. The Motor Machine Gun Corps used Clyno motorcycles with a sidecar mounted Vickers machine Gun.