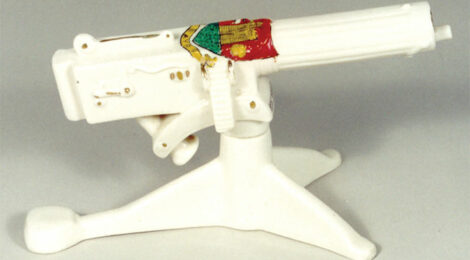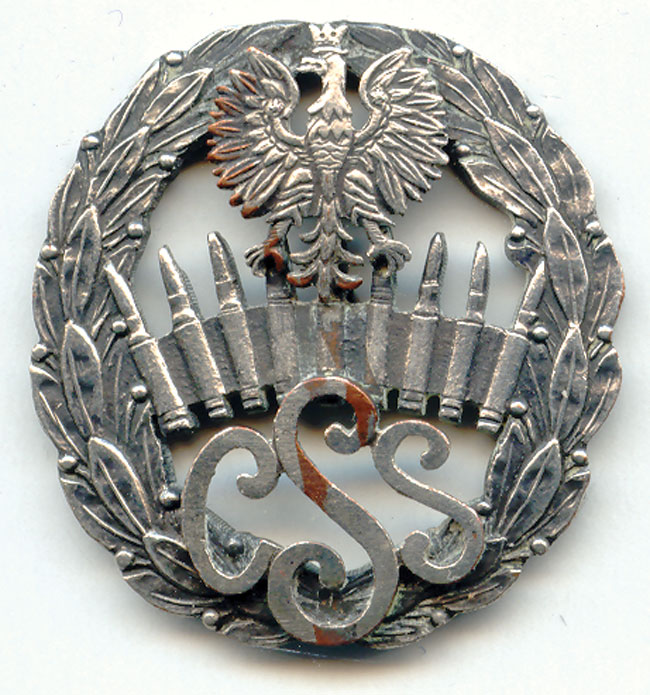 Polish Central Gunnery School in Torun badge. Silvered multi-construction badge features the crowned eagle to top with a horizontal machine gun belt to the center and the school letters "CSS" below; all within a wreath. Screw back.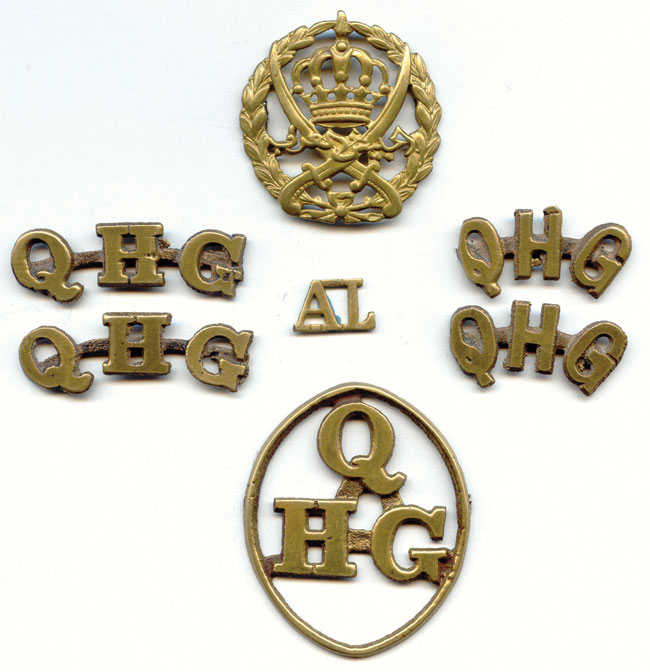 Qualified Hotchkiss gunner uniform insignia for the Arab Legion (1924). (Al Jeish al-Arabi, literally 'The Arab Army,' was the title of Feisal's Hishemite force of the Arab Revolt, and was the official Arabic title that remained in use. However, it was officially known in English as The Arab Legion.) Top is the Arab Legion headdress badge, left is first pattern of qualified Hotchkiss gunner shoulder titles, right is the second pattern of qualified Hotchkiss gunner shoulder titles, center is a collar badge and bottom is the qualified Hotchkiss gunner sleeve badge.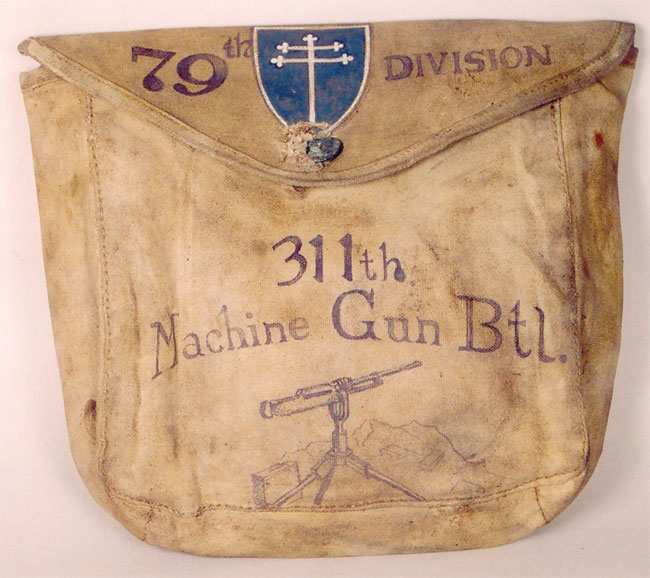 U.S. World War I 'trench art' mess kit bag. The top flap is inscribed '79th Division' with the divisional shield of the Cross of Lorraine in blue and white to the center. The body of the bag is inscribed '311th Machine Gun Btl.' along with an image of the M1914 French Hotchkiss machine gun. The 79th Division fought at St. Mihiel, Meuse Argonne and Defense Sector in France during the war.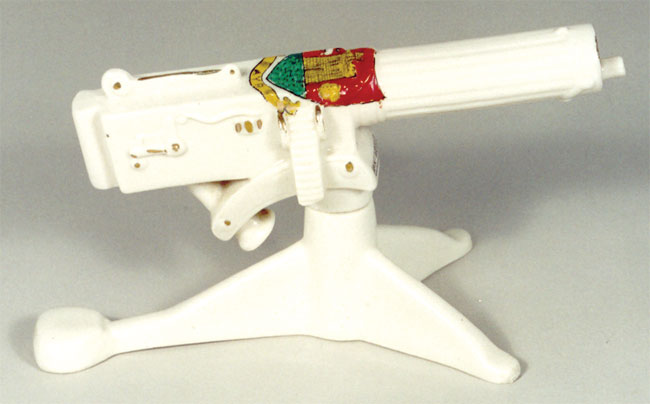 World War I British crested china two-piece Vickers water-cooled machine gun with a decal crest of Ayr, Scotland affixed to the top of the water jacket. Made by Savoy China, Stoke on Trent, England. Crested china was an extremely popular, and inexpensive, collecting craze in the early 1900s as a souvenir of visiting towns and cities throughout the United Kingdom while on holiday, with the objects taking many mundane shapes and forms. During World War I, military themed objects became popular as a support for the war effort.