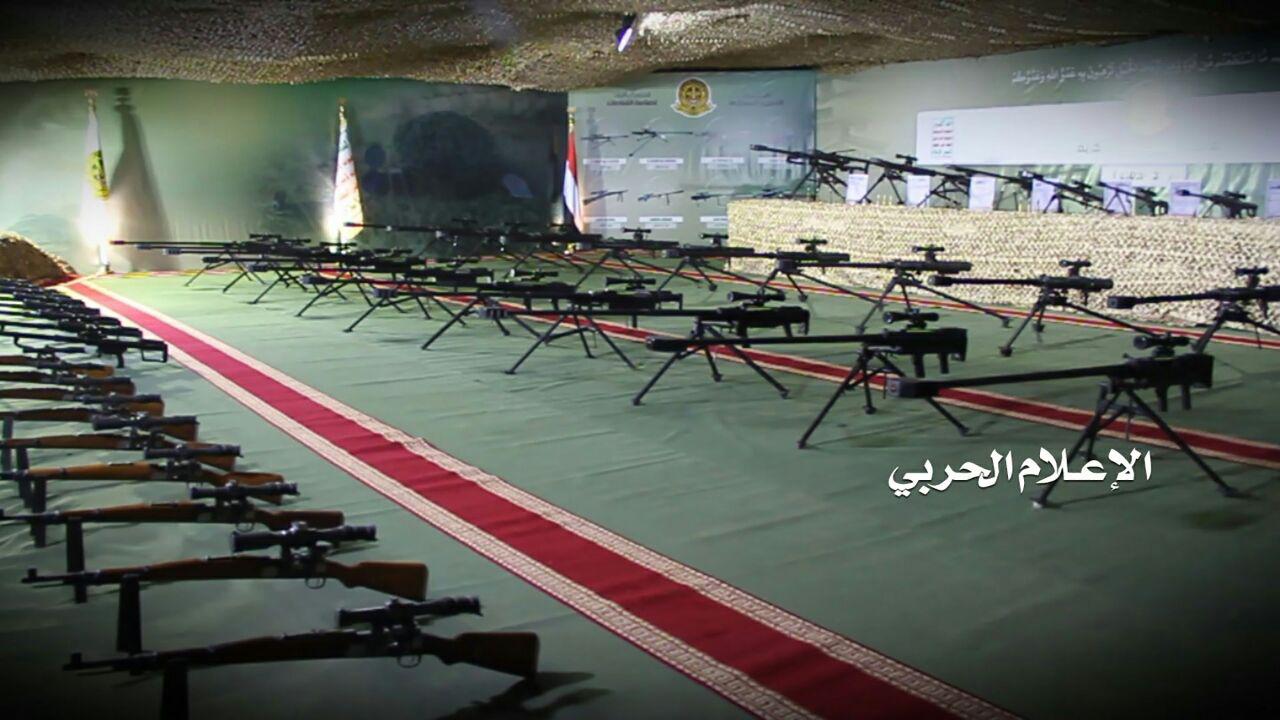 Craft-Produced Anti-Materiel Rifles and Light Cannon in Yemen By Yuri Lyamin/ImproGuns
Makeshift Adaptations Still Lethal
A video published on August 23, 2017, which was purportedly produced by the "Defense Industry Department" of the armed forces who are loyal to the Ansar Allah ("Houthi") movement, shows several types of craft-produced weapons being developed and employed, including anti-materiel rifles and light cannon up to 23mm and even 30mm in calibre. The video was first broadcast on the Houthi-owned Yemeni TV channel Al Masirah and gives some basic specifications for each of these weapons. It should be noted that the technical specifications given are not necessarily accurate. In particular, the claimed ranges of these weapons will, in reality, vary significantly with user skill—almost invariably being much shorter than described. The Sarem 8mm sniper rifle is stated as having a maximum range of 1,600 metres and a weight of 4kg. This weapon appears to be a Mauser Karabiner 98k type bolt-action rifle chambered for the 7.92x57mm cartridge. It is quite probably the Yugoslav M48 copy which has been seen several times in the region. These old rifles are fitted with what appear to be 6x24mm POSP optical sights. Despite their age, these rifles can pose a threat in experienced hands, particularly when fitted with an optic.
Craft-Produced Firearms Used in Shoot-Out with Police in Odessa
By ImproGuns A shootout with police in the Ukrainian city of Odessa on January 19, 2017, left three people dead including the shooter. The attack appears to have been carried out using one or more craft-produced firearms. Valentin Doroshenko, a 57-year-old man who was identified as the shooter, was known locally for his pro-Russia activism, being shown in one photo holding a flag emblazoned with Soviet leader Joseph Stalin. He had previously been documented engaging in stunts such as arriving outside the Mayor's office on horseback to challenge the-then City Head to a duel. A police officer, 27-year-old Sergei Prigarin, died in the hospital after sustaining a gunshot to the chest while another police officer eventually recovered after receiving five gunshot wounds. Photos released by police appear to show a crude, though compact (and evidently functional), improvised submachine gun complete with a homemade magazine. The magazine appears to have been welded together from sheet steel and is very crude in design. The gun is also fitted with a makeshift "laser pointer" sight attached. According to local sources, the weapon was loaded with homemade steel-core ammunition which may well have been capable of penetrating police body armour. Two more improvised submachine guns, a pistol and several fragmentation grenades were discovered in a workshop equipped with lathes and welding equipment, located in a disguised cellar of the home of the suspected shooter.
Craft-Produced Anti-Materiel Rifles in Service with the Kurdish YPG
By Ian McCollum
The Fight Against Vehicle-Borne Explosive Devices
The Kurdish YPG (People's Protection Units) employ various craft-produced anti-materiel rifles (AMRs), and ARES has obtained photographs and details for several examples. These photographs and the accompanying contextual information came from a confidential source who served in a sniper tabor (platoon) of the YPG from June 2015 through August 2016. Such guns are also produced by a number of other factions operating in Syria and Iraq, as well as non-state and state actors in other conflict zones. Craft-produced small arms and light weapons, including anti-materiel rifles such as these, are covered extensively in a forthcoming report authored by ARES personnel for the Small Arms Survey. In combat use, these rifles are used primarily for defence against vehicle-borne improvised explosive devices (VBIEDs), serving a secondary role as counter-sniper weapons. VBIED armour has been generally increased to the point that standard rifle calibres used by designated marksmen (typically 7.62x54Rmm and 7.62x51mm) are not able to stop them reliably. Instead, the YPG turned to heavier weapons. Whenever available, modern anti-materiel rifles such as the Chinese M99, Zastava M93 and Barrett M82 are in high demand, as are direct-fire recoilless weapons and rocket launchers and anti-tank guided weapons (ATGWs). To supplement these scarce and more broadly useful weapons, the YPG has developed several of its own indigenous AMR designs built around barrels taken from heavy machine guns and light cannon.
•••••••••••••••••••••••••••
Photographs and contextual information courtesy of Ed Nash. Special thanks to ImproGuns, Jonathan Ferguson and several confidential sources.