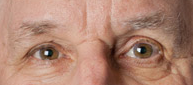 The George M. Chinn Award is presented annually to honor a government or industry individual who, in the opinion of the Small Arms Systems Division Executive Board, has made significant contributions to the field of small arms and/or infantry weapons systems.  A significant contribution is considered to be a creative invention, new design or innovative concept in small arms weapons, ammunition or ancillary equipment that provides an advancement in the state-of-the-art or capability enhancement that clearly benefits the warfighting or general military capability of the United States.  The Chinn Award may also be conferred as recognition to an individual who has performed sustained superior service in a career field of science, engineering, test and evaluation, manufacturing, program management, academic study and research, publishing or maintenance relating to military small arms or infantry weapons.
The Chinn Award is named in honor of Lt. Col. George M. Chinn, a career Marine Corps officer who dedicated his life to the study, development and refinement of machine gun mechanisms.  Lt. Col. Chinn is remembered for his work as a gun designer and for having compiled a five volume reference work entitled The Machine Gun.
PAST CHINN AWARDEES:
1988: Thomas E. Cosgrove
1989: James Ackley
1990: John S. Wood, Jr.
1991: Roderic A. Spies
1992: not awarded
1993: Edward C. Ezell
1994: Richard E. Brown
1995: Joseph Unterkofler
1996: C. Reed Knight, Jr.
1997: Robert A. Trifiletti
1998: George E. Kontis
1999: Vernon E. Shisler
2000: Salvatore A. Fanelli
2001: L. James Sullivan
2002: Ernst Mauch
2003: Phil Baker + Georges Chauveheid
2004: Ronnie Barrett
2005: Rich Audette
2006: Richard Swan
2007: Bill Dittrich
2008: Troy Smith
2009: Joel M. Goldman
2010: Frank Puzycki
2011: Chuck Buxton
2012: Dan Haywood
2013 Chinn Award: Mr. Rudy Nedelka
The recipient of the 2013 Chinn Award is Mr. Rudy Nedelka.  Mr. Nedelka has spent over forty years working on small and medium caliber ammunition/weapons testing and evaluation.  During his career as a U.S. Government employee, he was involved in numerous programs and served in several key positions, which allowed him to develop a tremendously broad knowledge of many aspects of small and medium caliber ammunition/weapons testing.
After receiving a Bachelors of Science Degree in Mathematics in 1968 from St. Joseph's University in Philadelphia, Pennsylvania, Mr. Nedelka began his career with the Department of the Army at Frankford Arsenal in Philadelphia, Pennsylvania.  For the period from 1968 – 1977, he was responsible for the automation of twenty-five indoor test ranges, including the computer management for the data acquisition and the analysis of ballistic information.  In addition, he assisted in writing the small caliber ammunition pressure specifications and evaluating the electronic pressure transducers used by all NATO countries for small arms ammunition testing.  He became the NATO Proof Officer responsible for the testing of United States and Canadian ammunition to ensure that they met the NATO battlefield interchangeability requirements.
After Frankford Arsenal was closed in 1977, Rudy transitioned to the Armament Research, Development and Engineering Center (ARDEC) Test Site at Fort Dix, New Jersey.  During Rudy's seventeen years at Fort Dix, he served in various positions working on small and medium caliber systems.  From 1977 – 1989, Rudy served as a Test and Evaluation Engineer and as Deputy Director of the Small Caliber Testing Branch at the ARDEC Test Site.  His work involved the development of test procedures used in the evaluation of small caliber weapons and ammunition from 5.56mm through 40mm.  From 1989 – 1994 he served as the Chief of the Small Caliber Testing Branch at Fort Dix and was responsible for the management of the small arms weapons and ammunition test facility, overseeing the testing of several weapon systems fielded by the U.S. Army including the 5.56mm M16A2 Rifle and M249 Machine Gun and the 7.62mm M24 Sniper Rifle and M240B Machine Gun.
In addition, for over a ten year period from 1981 – 1991, Rudy also served as the Superintendent of the NATO North American Regional Test Center (NARTC) for Ammunition Interoperability which reports to the NATO Army Armaments Group (NAAG).  As the NARTC Superintendent, he was responsible for the quality certification of all NATO small caliber ammunition produced in the United States and Canada.  He represented the United States at NATO Headquarters, Brussels, Belgium at regularly scheduled meetings of several NATO groups.
Rudy's testing experience ultimately lead to his involvement as part of the U.S. Delegation in developing and drafting several NATO STANAGs and their accompanying test procedures for small and medium caliber ammunition.  These included the STANAG on 25mm ammunition and the STANAG on 5.56mm ammunition.  In addition to these NATO Standardization Agreements, Rudy also was an integral part of creating a standard for the establishment of new methods of ammunition and weapons testing as a principal member of the NATO Working Group on Ammunition Testing Technology.
Upon the closure of the ARDEC Test Site in 1994, Rudy continued his government service as a Senior Test Director in the Combat Systems Test Activity at Aberdeen Proving Ground, Maryland.
Following his retirement in 1996, Rudy stayed involved in the small caliber area and continued to serve as a member of the National Defense Industrial Association Small Arms Systems Division Executive Committee, having previously served as its Secretary for many years.
In 2003 Rudy was hired as a consultant, to assist ARDEC with the multitude of ongoing efforts concerning NATO standardization.  One of the largest of these was the creation of the Multi-Caliber Manual of Proof & Inspection, designed to consolidate all testing methods of small caliber ammunition (5.56mm through 12.7mm) into a single document.  Rudy also began to re-attend meetings at NATO Headquarters where his knowledge and experience were welcomed back with great enthusiasm.  He soon became known as the NARTC Information Officer.  Rudy was also asked to update the 25mm MOPI to bring it in line with current test methods and equipment.  Rudy performed this task almost single handedly and this 492 page document consisted of twenty-five different test procedures and sixteen other sections associated with qualifying ammunition to meet NATO interchangeability requirements.
Recently, Mr. Nedelka has assisted the U.S, U.K., France and Belgium by creating new drafts of the 5.56mm, 7.62mm, 9mm and 12.7mm NATO STANAGs with updates due to the completion of the Multi-Caliber MOPI.  In addition, his experience was invaluable during the NATO Certification of the European Regional Test Center in the UK for 12.7mm and the NATO Certification of the Netherlands National Test Center for 5.56mm and 7.62mm.
Rudy has continued to provide his support to ARDEC for both the LCAAP and Olin-Winchester small caliber ammunition contracts during 2012.  His support includes assisting on failure investigations, EPVAT equipment and procedure audits at U.S. test locations, providing on-site assessment of test set-ups/ranges, review of data and test procedures and equipment.  His depth of knowledge and experience is truly an asset to the International Small Caliber Community, ARDEC and the U.S Army.
Throughout his long and distinguished career, Rudy Nedelka has been instrumental in helping to formulate, maintain and improve the test procedures and equipment that are used today for small and medium caliber ammunition testing.
In recognition of his many accomplishments and tireless efforts for the good of not only the U.S. forces but also the forces of our NATO partners and all those who have benefited from his tireless work, Rudy Nedelka has been selected as the recipient of the 2013 Chinn Award.  (Submitted by Angelo Mancini) 
Carlos N. Hathcock II Award
The Carlos N. Hathcock II Award is presented to recognize an individual, who, in the opinion of the Small Arms Section Steering Committee, Armaments Division, National Defense Industrial Association, has made significant contributions in operational employment and tactics of small arms weapons systems which have impacted on the readiness and capabilities of the United States military or law enforcement.  A significant contribution is considered to be: superior performance of duties in an operational environment or the development of tactics or training.
The Hathcock Award is named in honor of Gunnery Sergeant Carlos N. Hathcock II, a career Marine who dedicated his life to the service of this country in both the military and law enforcement communities.  He was honest, tactful, considerate, courageous, quietly proud and determined in all things and all places from the range to the battlefield.  "The Gunny" not only distinguished himself in combat as a scout-sniper but also as a competitive marksman and trainer.  In his capacity as a trainer he not only significantly impacted the current United States Marine Corps Scout-Sniper program but also influenced the sniper programs of the other military services and similar law enforcement programs nationwide.
PAST RECIPIENTS OF THE HATHCOCK AWARD
1999: Carlos Hathcock
2000: Charles B. Mawhinney
2001: Bart Bartholomew
2002: Jim Owens
2003: Larry Vickers
2004: Steve Holland
2005: Pat Mitternight
2006: Allen Boothby
2007: American Snipers.org
2008: J. Buford Boone
2009: Robert J. Thomas
2010: Jeff Hoffman
2011: SGM Jason Beighley
2012 Craig R. LaMudge, MSgt, USAF (Ret)
Presentation of 2013 Hathcock Award to: MSG Jim Smith.
Jim Smith began his military career in the US Army 2ND Ranger Battalion, and served both stateside and abroad in challenging NATO assignments.  He served as a Long Range Reconnaissance Soldier, a mountaineering instructor, and instructed at the NATO International Long Range Patrol School.  He later earned a spot in Army Special Operations and served as an assaulter and sniper for several years.
Early in his special operations career, Jim was selected to attend the special operations sniper course, and this turned out to be a watershed event in his career and life.  Jim trained as a sniper and worked to perfect his skills, which would later become one of the deciding factors in the outcome of a significant battle and the lives of the men involved.  During his career, Jim was involved in many combat operations, most notably the Battle of the Black Sea; known to many as "Blackhawk Down."
During this incident while serving as primary aerial sniper on board Super Six One, his job was to provide over watch and lethal fires interdiction in support of the Task Force Ranger Mission on October 3rd, 199s in Mogadishu, Somalia.  Well into the battle, Super Six One was shot down by an RPG and crashed into a hostile section of the city.  Jim was wounded, but still secured and defended the crash site until it could be reinforced.  He was awarded the Purple Heart and Silver Star for his actions in this incident.
After his Special Operations career, Jim served in many challenging assignments including the Asymmetric Warfare Group where he was instrumental in developing a training plan that revolved around a combat carbine course, which actually had the effect of changing the way the Army trains its soldiers.  The instant effect was training that made the soldiers more creative while arriving at the correct solutions during stress based training that inoculates them for combat.  The true impact of this efficient, reality based combat training is now being felt at all training levels throughout the Army, and will continue to produce the most survivable, effective soldiers possible for many years to come.
After retiring, Jim started Spartan Tactical, and dedicated his efforts to training the military and law enforcement in both the United States and select foreign countries.  He is heavily involved in training counter-terror operators, law enforcement, and military forces in other countries as well as the United States, passing on the hard learned lessons of his career as a counter-terror operator in U.S. Army Special Operations.  A partial list of these countries includes Israel, Jordan, Greece, Germany, Italy, Switzerland, and the Czech Republic.
Jim was also called upon to create a firearms training program for the Air Marshall's Service subsequent to 9/11 and went on to supervise that program afterwards… he was also instrumental in creating a firearms program for Immigration Customs Enforcement, which is still in use today.  Jim has trained SWAT teams from some of the larger municipalities in Texas and is heavily involved with the Texas Tactical Peace Officers Association.  A short list of the agencies Jim has trained includes SWAT officers from Irvine, CA, San Diego, CA, Los Angeles, CA, FBI SWAT Teams from NJ and NY, SWAT officers from NYC, Austin and Dallas PD, and several agencies in Oregon and Washington.  His contribution to American Law Enforcement is daunting, and the legacy effects of his efforts will be seen for years to come.
Jim regularly trains Special Operations forces from both the Army and Marine Corps, both in sniping skills and combat marksmanship; to include MARSOC, 5th and 19th Special Forces Groups, although most of his focus is the conventional force.  Jim has previously trained battalion sized units from the 75th Ranger Regiment, 82nd Airborne Division, 101st Airborne Division, and others.  His program was so well received by the 82nd he ended up spending a year at Fort Bragg training all the battalions in the Division, at the request of General Petraeus, the Division Commander at the time.
He is currently heavily involved in pre-deployment sniper and combat marksmanship training for the 36th Infantry Division of the Texas Army National Guard.  In fact, the pre-deployment training he has done for the 36th Division since 2009 has been so successful, the program is now poised to go statewide, with every deploying Texas Unit receiving Spartan Tactical training before going to theater.  This will ultimately affect 20,000 soldiers in the state of Texas alone.
Jim Smith has also significantly impacted the industry through his work with Leupold and Stevens.  As a consultant Jim took full advantage of the opportunity to contribute to the design of cutting edge optics and reticles that are currently being used out on the sharp edge of U.S. military operations in both theatres, as well as domestic law enforcement tactical operations in the United States.  Jim has been involved from the conceptual phase of a project to test and evaluation and placement of these optics for our military and enforcement.  Jim leverages his extensive background and experiences as a Special Operations combat sniper to provide relevant input into the research, design, and manufacturing process, resulting in the most efficient, intuitive optics ever made available to the modern warrior.  Several current Leupold tactical offerings benefit from his knowledge and experience.
MSG Jim Smith's past service, willingness and to continue significantly contribute to the success of our warriors worldwide, both in training and combat, qualify him to be this year's Awardee of the Carlos Hathcock Award.  (Submitted by MSG Russ Clagett)