Browse:
Home
/
Carlos N. Hathcock II Award

Speaking at the invitation-only Report to Industry at MDM Expo 2013, Jansen's bleak assessment of the harsh realities facing the Marine Corps in light of draconian budget cuts and resulting necessity for sharply cutting manpower, went right to the heart of the matter. "Our Commandant's priorities are to maintain our forward presence and current readiness," he said. "To do that, we will have to accept risk in major combat operations….
Read Article →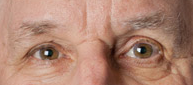 The George M. Chinn Award is presented annually to honor a government or industry individual who, in the opinion of the Small Arms Systems Division Executive Board, has made significant contributions to the field of small arms and/or infantry weapons systems. A significant contribution is considered to be a creative invention, new design or innovative concept in small arms weapons, ammunition or ancillary equipment that provides an advancement in the state-of-the-art or capability enhancement that clearly benefits the warfighting….
Read Article →