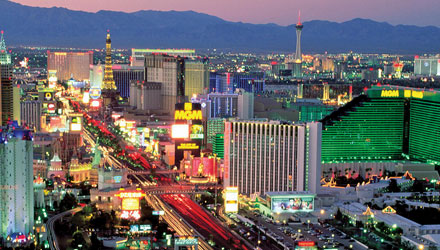 Parabellum Armament (www.parabellumarmament.com) has two new products for the AK. Shown here is their AKARS (AK Adaptive Rail System) for mounting optics and their new front mount ambidextrous cocking handle which can be added to any existing AK rifle.
The Shooting, Hunting, Outdoor Trade Show (SHOT Show) (www.shotshow.org) is the largest and most comprehensive trade show for all professionals involved with the shooting sports, hunting and law enforcement industries.  It is the world's premier exposition of combined firearms, ammunition, law enforcement, cutlery, outdoor apparel, optics and related products and services.  The SHOT Show attracts buyers from all 50 states and more than 100 countries.  The SHOT Show is owned and sponsored by the National Shooting Sports Foundation and is produced and managed by Reed Exhibitions.

The largest trade show of its kind in the world and the fifth largest trade show in Las Vegas, a city of trade shows, the 2012 SHOT Show set an overall attendance record of more than 61,000, including new highs for buyers at 36,383 and media at 2,466.  Though show organizers deliberately reduced the size of the show to better accommodate attendees at the Sands Expo and Convention Center, still some 1,600 exhibitors filled booth space covering 630,000 net square feet.
The SHOT show will be held in Las Vegas, again at the Sands Convention Center for 2013 and 2014.
This is the place that most manufacturers choose to introduce their new products for the coming year.  The show was originally designed to let retailers place advanced orders for the coming year.  Now it also allows the media to get an advanced look at the new products so that articles and reviews can be scheduled.  There is also now a media range day that takes place on the day before the show opens to allow writers from all types of publications to get hands-on use of the new weapons, optics, ammunition and related paraphernalia.  The SHOT show is literally the place to be when it comes to seeing the new products from every manufacturer.  This year was no different with hundreds and hundreds of new firearms and accessories.
This year, once again, the tactical, law enforcement and military are grouped into what's known as the Law Enforcement section of the show and it has again grown exponentially.  For the readers of Small Arms Defense Journal, Small Arms Review and Small Arms of the World (www.smallarmsoftheworld.com) this section covers the "right stuff."  While the SHOT Show is an avenue to introduce everything in the outdoor recreation field, our publications tend to cover mainly items that are located in this "Law Enforcement" section.  In fact, a lot of manufacturers have started to have booths in both the general firearms area as well as the Law Enforcement section as that area seems to draw the biggest crowds.  So, with that being said, let's jump right in and see some of the latest and greatest.
The new semi-auto RPD Carbine, from DS Arms (www.dsarms.com) updates this belt-fed rifle into a 21st century squad automatic weapon with collapsible stock and rail forearm.
Firearms that are copies of larger caliber black rifles, in .22 long rifle, have been all the rage the last few years.  This year was no exception with several new models coming to market.  American Tactical Imports (www.americantactical.us) has a new .22 that is a copy of the Sturmgewehr 44 rifle which is designed and produced by German Sport Guns called the GSG StG44.  It is manufactured under license from Schmeisser.  The rifle is a very accurate copy and most people would not be able to tell the difference between it and the real thing at a distance of 10 feet.  The new gun features an all metal receiver as well as a real wooden buttstock that adds heft to the gun and makes it feel like the real thing.  This author had a chance to fire one at the Media Day at the range and its function was absolutely flawless.  This rifle is sure to be a big hit with re-enactors and students of the gun for that time period.  It will be shipped in a very attractive, compartmentalized wooden crate.
Beretta USA (berettausa.com) has done what some might call reverse marketing by introducing a .22 LR version of their new assault rifle before its 5.56mm semi-auto big brother is even released.  They say they will be releasing their new ARX 160 .22 by mid-year 2012 while the semi-auto 5.56 version of their ARX 160 military rifle will not be available until around year end.  There will be both rifle and pistol versions of this innovative gun.
While on the subject of .22's there are a couple more that are worth mentioning.  Umarex USA (umarexusa.com) has two new .22s that are copies of the Israeli Uzi firearms.  They have a rifle version that incorporates a folding stock and also has a dummy sound suppressor that covers the extended length 16-inch barrel.  The gun is an amazing copy and even has almost the same weight as the original gun.  They also are marketing a pistol version which, of course, has no stock but uses the same magazine as the rifle.  This gun mimics the Uzi pistol that came into this country years back.  The pistol even features a ported barrel much like the one in the original Mini Uzi.  Umarex USA also has a line of H&K licensed airsoft guns that have to be seen to be believed.  Very high quality and exact replicas.
The author fires the new StG 44 in .22 LR from American Tactical Imports (www.americantactical.us) at the Media Day at the range prior to SHOT Show 2012. The gun is a blast and worked perfectly.
Core 15 Rifles/Bluegrass Armory, (core15rifles.com) (bluegrassarmory.com) known for their high quality AR-15 rifles, is introducing their new Moonshiner long range rifles this year.  This new rifle is a bull-pup design, bolt-action that will be available in .308, .300 Winchester Magnum and the powerful .338 Lapua.  The gun's receiver is made from billet aluminum with a Picatinny optics rail with 30 MOA machined right in.  The new rifle can be quick change, caliber converted in a matter of minutes.  It is magazine fed and features bottom and side rails for accessory attachment.  The Moonshiner accepts a standard AR-15 style pistol grip and has an enlarged trigger guard so that it can be used even with gloved hands in extreme weather conditions.  Its threaded barrel will be available with or without a dual port muzzle brake.  It will also come in black, OD green and desert tan.
Another innovative bolt-action rifle is being introduced by O.F. Mossberg and Sons, Inc., (mossberg.com) long known for their line of shotguns.  These new rifles are designated the MVP (Mossberg Varmint Predator) series.  They are chambered in 5.56 NATO (.223 Rem.) and will feed reliably from AR-15 style magazines.  The MVP series are fitted with Mossberg's new LBA (Lightening Bolt Action) adjustable trigger.  This high quality trigger is adjustable down to around 2.5 pounds by the shooter, no gunsmith needed.  Hopefully, these new rifles will be available with a threaded barrel to accept sound suppressors in the near future.  Mossberg has also introduced their new Flex Series of shotguns.  These modular guns can have their stocks, forearms and buttpads changed, without tools in seconds.
At this years show H&K (hk-usa.com) released the long awaited big brother of their MR556 rifle, the 7.62 x 51 (.308) caliber MR762A1.  The rifle is a semiautomatic version of H&K's select-fire HK417.  This gun uses the same H&K proprietary gas piston operating system that is used on all the current H&K rifles.  The MR762 has a cold hammer forged barrel to provide the ultimate in accuracy and long life.  It also features a 6-position collapsible stock, a free-floating quad rail handguard that can be removed without any special tools, by the user, and will return to zero when reinstalled.  This is a plus for rail mounted optics.  It uses a proprietary H&K translucent polymer magazine that will be available in 5-, 10- and 20-round capacities.
Kel-Tec (www.keltecweapons.com) continued to add new models of their KSG Shotgun with a Patrol model and a super short Tactical model shown here.
Colt (colt.com) was there showing off their new multi-caliber LE-901 rifle.  This innovative gun incorporates a lower that can accept either AR-15 type 5.56mm magazines or the MagPul P-Mag in caliber 7.62mm making it able to be switched from caliber to caliber by simply changing complete barreled uppers.  This gun is sure to start a multi-caliber platform revolution among AR manufacturers.
Calico Light Weapons Systems (calicolightweaponssystems.com), originally a petroleum industry instrument manufacturing company, started building firearms in the early 1980s.  They developed a totally new concept in firearms technology with their helical feed magazine.  They built an entire family of guns developed around this new magazine in both semi-auto and select-fire versions.  The first guns were in 9mm but in 1985 they produced the first helical feed .22 LR magazine.  Both the 9mm and the .22 LR magazines were available in both 50 and 100 round capacities.  They went on to produce their guns in .40 Smith and Wesson and recently have come out with 9mm and .22 LR helical feed conversions for the MAC-10 and MAC-11 pistols and submachine guns.  Now they have continued to lead the industry in innovative magazine and firearms design.  This year they will be producing a 12 gauge version of their gun and that also will be fed by a 25-round helical feed magazine.  This will be followed up in the coming years with helical feed guns in both .223 and .308.  Watch these pages for exciting reviews of their products.
Micor Defense, Inc., (micordefense.com) was on hand to announce their new Leader 50 bullpup rifle.  This new rifle is a semiautomatic, gas operated .50 BMG caliber shoulder fired rifle that is just 39 inches long overall.  It places the significant power of the .50 BMG round into a compact package that will ultimately be used by LE, military and civilians alike.  The abbreviated size allows the gun to be fired from positions other than prone and also makes it easier to deploy from, and store in, vehicles.  The Leader 50 feeds from a detachable 10-round magazine and features a chrome lined Mil-Spec barrel with recoil reducing muzzle brake.
Pages: 1 2