Browse:
Home
/
light machine gun (LMG)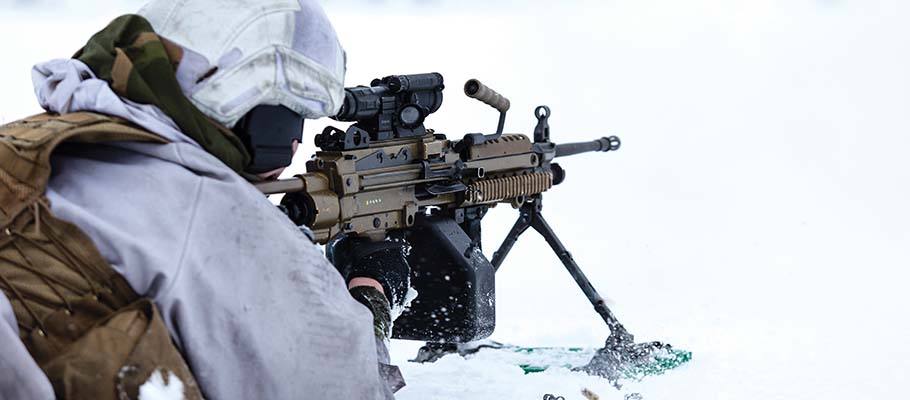 ABOVE: Norwegian infantry MG gunner fires the MINIMI 5.56mm. The MG is equipped with an Aimpoint optical sight. An under-mounted polymer ammunition container helps keep…
Read Article →

The NG7 is a light machine gun (LMG) operated by a gas system called "gas impact." The firearm starts the shooting cycle with the open bolt to avoid cook-off after prolonged fire. When the trigger is pulled the bolt, that is locked in a full rear position, is released and starts to go forward pushed by two compressed recoil springs. During its travel a cartridge is taken from the belt, chambered and the bolt, thanks to its locking lugs, engages the corresponding lugs in the barrel extension and locks. The bolt carrier, in this phase, keeps going forward….
Read Article →