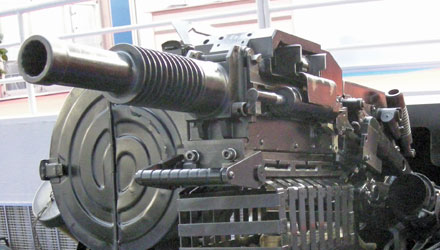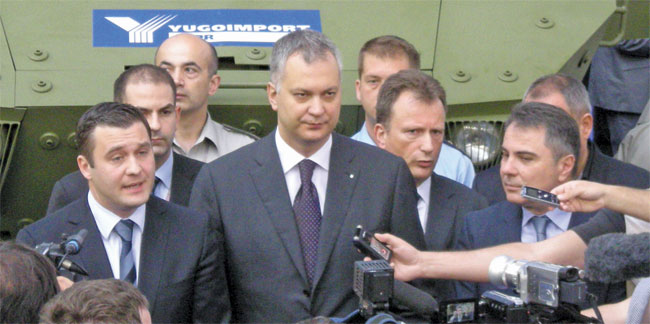 Serbian Minister of Defence Mr. Dragan Sutanovac toured the entire show giving several press meetings and speeches.

The Military Museum from the Fortress of Kalamegdan in Belgrade, Serbia had an excellent display of Large Bore Military Rifles with weapons starting in the 1500s. Be sure to visit there when you are in Belgrade.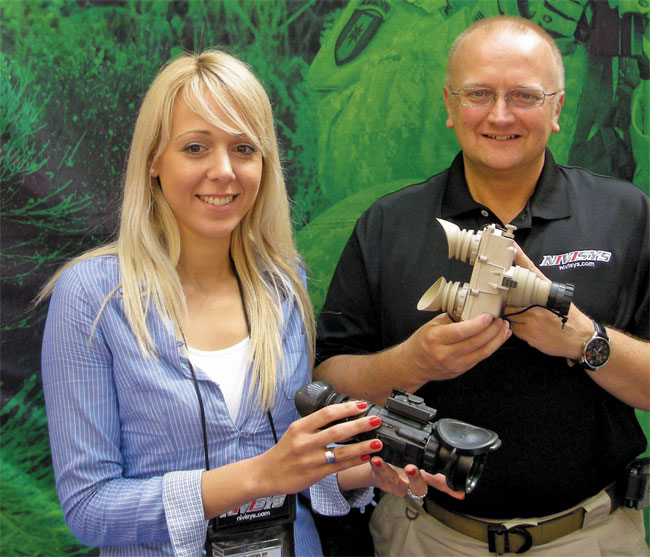 Ana Radomirović , who works with Nivisys sales in Serbia, holding the Nivisys TAWS-32L Thermal Acquisition Weapon Sight, and Allen Harding, VP of International Business Development, holding the Nivisys ANPVS-7D Export model in Desert Coyote. (www.nivisys.com)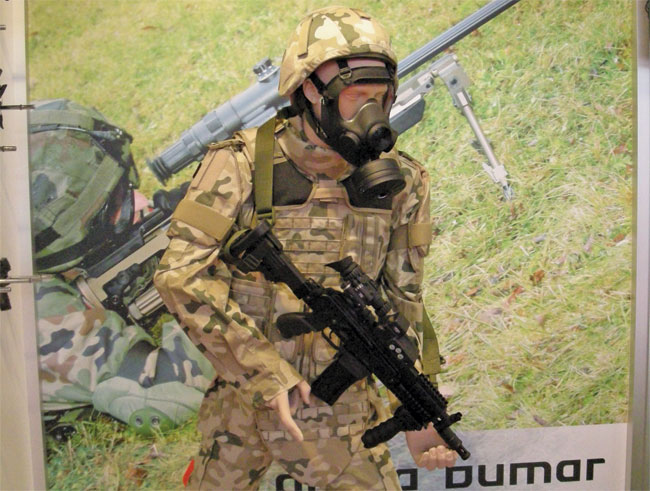 Bumar Group from Poland had their first display in Serbia as well, and they focused on military products including the Beryl rifle system and the Mini-Beryl as held by the mannequin. The Mini-Beryl is an impressive 5.56x45mm version of the Kalashnikov, and has been chosen by a number of military spec-ops groups. In the U.S. www.longmountain.com. (website: www.bumar.com) Website for the manufacturer of the Beryl series-Fabryka Broni (www.fabrykabroni.pl)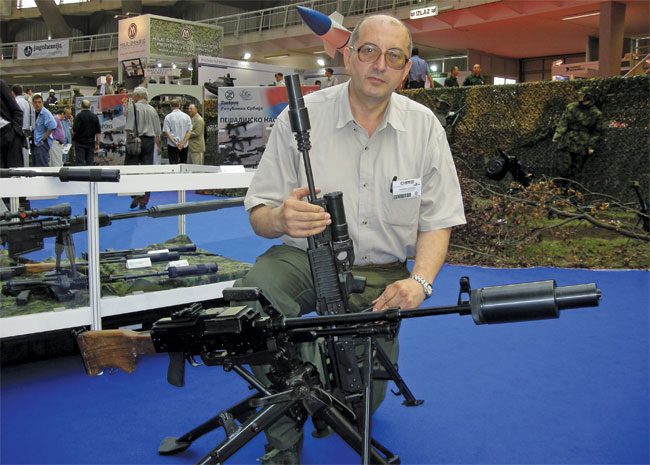 Serbian suppressor designer Slobodan Orasanin had an interesting set of suppressors on display, including his newest for the M84 7.62x54R machine gun (PKM). This is 254mm (10 inches) long and weighs 1.4kg (3.08lbs).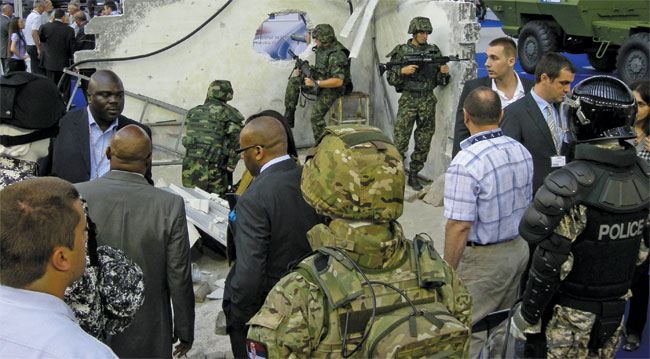 Members of the Delegation from Nigeria are escorted around the show floor, and given the chance to see the proposed usage of numerous Serbian weapon systems in a live diorama display.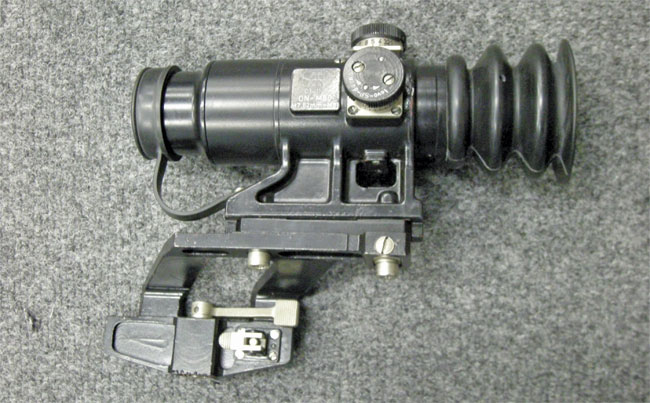 AD Zrak Teslic is a Bosnian optics manufacturer with a long history as such in the former Yugoslavia. The main factory is in Sarajevo. Many of Zastava's offerings come with Zrak optics. This is the ON-M80 used for both the RB44 launcher and the famous Zastava M84 Light Machine Gun (PKM variant). Optics are made from German glass and Swiss Tritium. (www.zrak.ba)

One of the more interesting new items at the show was the M09 light machine gun from Zastava. One of their younger engineers had been assigned on this project, and we discussed it at length. Operation is piston driven with a push-through link. M09 uses the M27 disintegrating link as used on the M249, but it feeds from the right. The designer described the feed system as being *very MG42* in concept, and that lineage is evident in the Yugoslav M53 variant of the MG42 as well as in this system.
Zastava's offering of rifles in 5.56x45mm and 7.62x39mm. (www.zastava-arms.co.rd)

Front: Zastava is now offering their M87 (NSV) heavy machine gun in .50 BMG (12.7x99). Rear: The M84 GPMG (PKM) in 7.62x54R caliber is a staple of many armies around the world today.
Pages: 1 2