The fourth bi-annual Partner Serbia show was held over the course of four sunny days in Belgrade, Serbia in June 2009. The show has grown considerably since the first show, as well as from the previous one in 2007. Expectations are that the 2011 show will have grown significantly from 2009, both in vendors and attendees. YugoImport is the co-promoter of the show and the various factories they represent take up a significant portion of the floor space. Various refurbishment centers and Serbian military groups make up a very impressive outdoor display as well.

SADJ has been attending this show since the beginning, and we are very pleased to be attending in 2011 as well.

Serbia's Soldier of the Future program has several faces to it. From left to right: 'Commando Soldier' with Zastava M21 Carbine in 5.56x45mm NATO, 'X-Ray Soldier' with Zastava M77 in 7.62x51mm NATO, 'Recondo Soldier' with M21 Commando version in 5.56x45mm with night vision.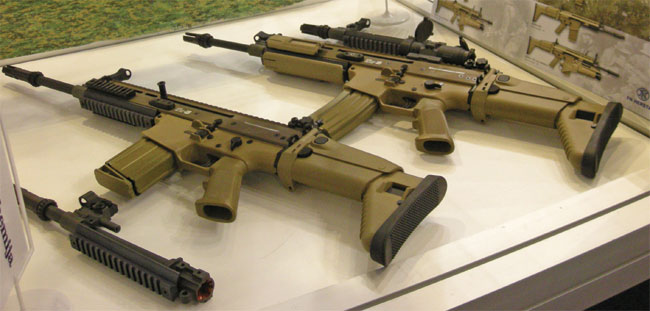 FN Herstal was well represented and had their 7.62x51mm SCAR, the MK17 Mod 0 (left) and the 5.56x45mm SCAR, the MK16 Mod 0 (right). (www.fnherstal.com)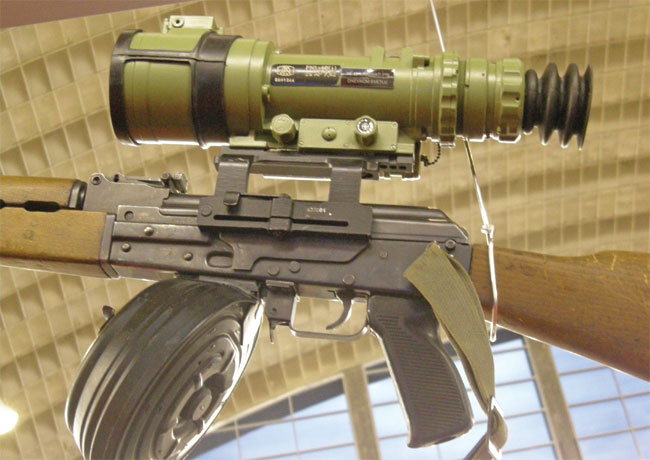 The military Academy had a 7.62x39mm Zastava made M72 machine gun with 75-round drum, and a Zrak PN5x80(j) night vision optic.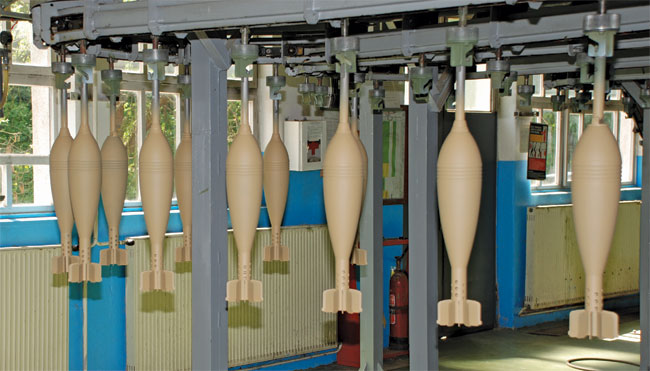 The Serbian Military Refurbish Center has a modern facility dedicated to recovering and testing various ammunition, munitions, and systems. They are highly skilled at analyzing and preparing programs to bring inventories up to standard. Contact: Miroslav Hajducovic at hayduk1@eunet.rs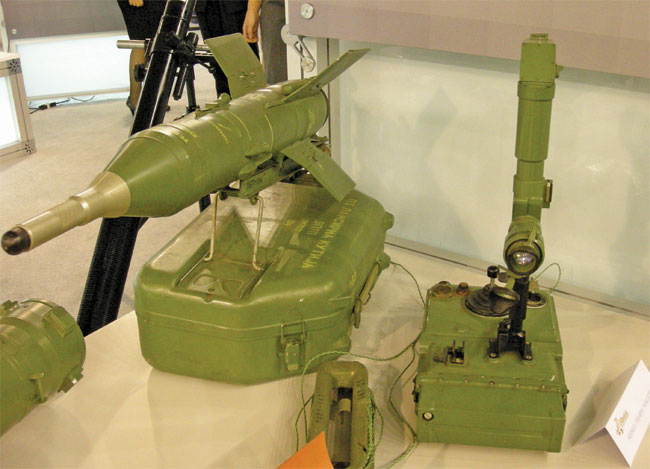 Krusik had a large display of ordnance and weapon systems. Two items of interest are the 9M14PB1 "Maljutka" wire guided missile with some new warheads: standard is shown, but the tandem and the thermobaric are now available. Krusik is also offering a variety of VOG-25 grenades for the Russian style underbarrel grenade launchers. (www.krusik.rs)
Pages: 1 2