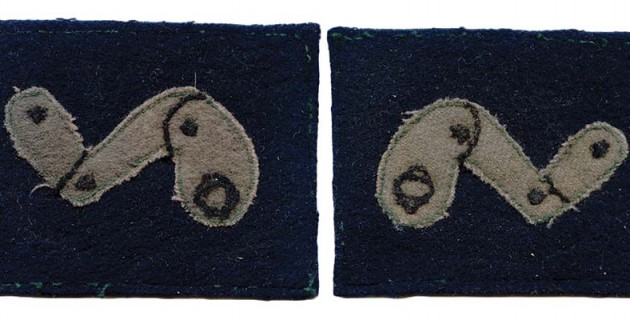 ABOVE: British Machine Gun Corps shoulder patches as adopted for the 101st Machine Gun Company. This rare and unique patch features the image of a fusee and chain that could be considered the heart of the Vickers machine gun. The fusee converted the tension of the fusee spring (main operating spring) into a rotary energy that powered the Vickers lock (bolt) in its forward movement into battery after recoil.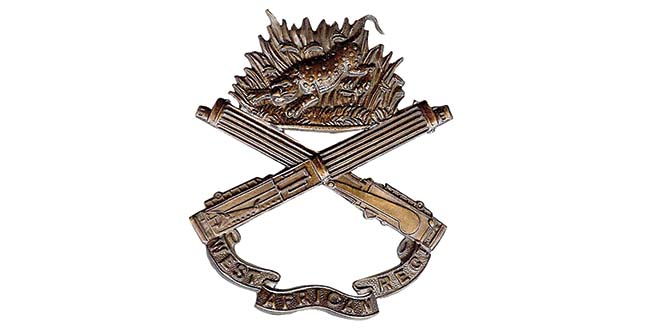 West African Regiment machine gun company officer's bronze cap/pith helmet badge. World War I and into the 1920s. Note the prowling leopard in the grass above the crossed Vickers and the West African Regiment banner below. Three sliders to the rear.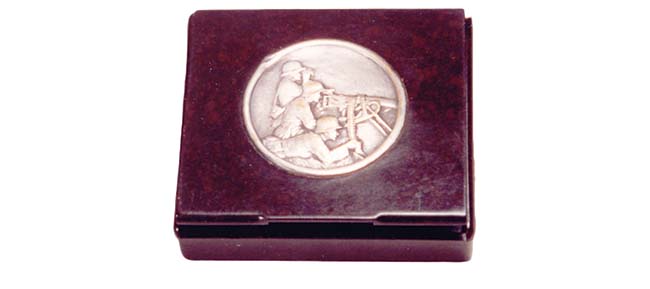 Well-made plastic trinket box with a 40mm white metal disk to the center of a three man German MG08 Maxim crew in action. Box measures approximately 2 1/2 x 3 inches.

Send off and return parade ribbons. Goodbye and Good Luck, and Victory Welcome Home silk ribbons for the 149th Machine Gun Battalion. The 149th Machine Gun Battalion of the 42nd "Rainbow" Division fought at Champagne-Marne, Aise-Marne, St. Mihiel, Meuse Argonne and Defense Sector during World War I. They received a send-off parade on August 25, 1917 and a victory parade upon their return.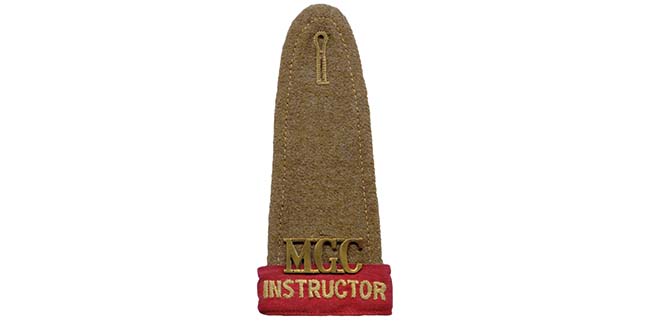 World War I British Machine Gun Corps uniform shoulder epaulette for a machine gun instructor at the Grantham Machine Gun Training Center in England.