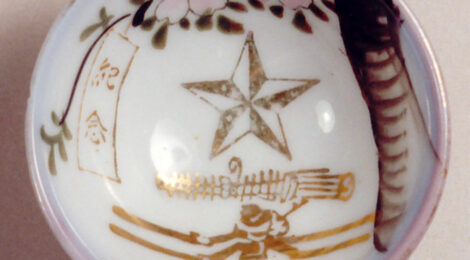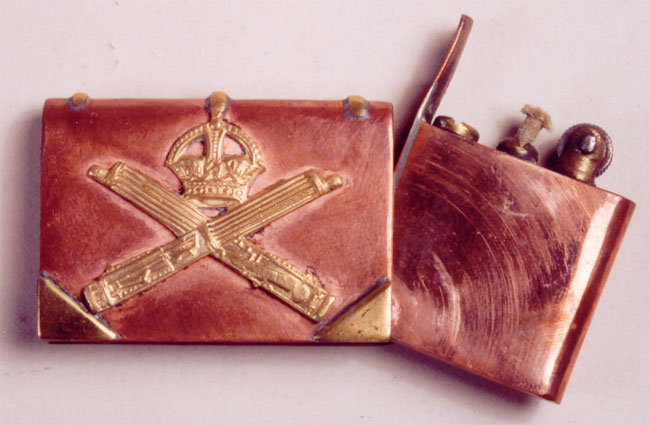 British Machine Gun Corps 'trench art' lighter. Copper and brass in the shape of a book with the collar insignia of the M.G.C. crossed Vickers attached to the front. The inside folds out to reveal a wheel and flint cigarette lighter. This lighter belonged to Private T.W. Beer, M.G.C. No. 10483.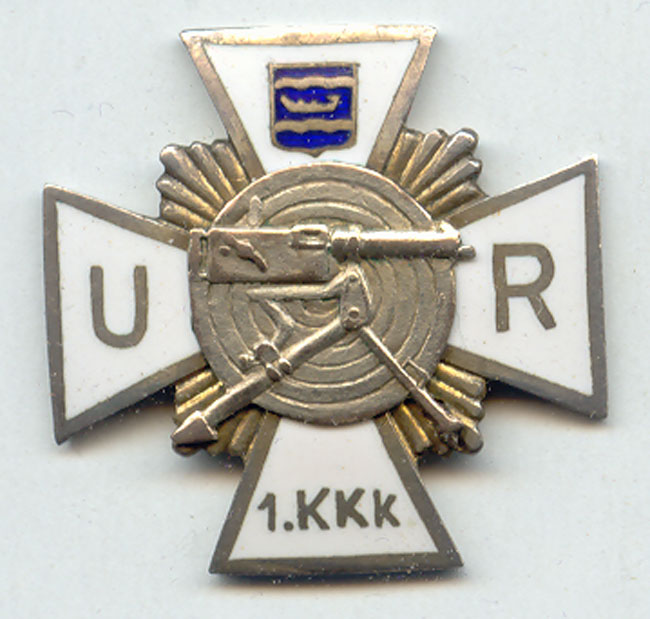 Finnish interwar machine gunners unit breast badge. Silver and enameled badge features a Maxim machine gun to the center. The top of the cross has the Helsinki coat of arms. The 'U' and 'R' to each side represent 'Uudenmaan Rykmentti,' (Uusimaa Regiment). The '1.KKK' at the bottom means 'Ensimmainen Konekivaaikomppania' (First Machine Gun Company). The rear is marked with the owner's initials 'A.L.', dated '1929-30' and silver proof marks '813/1000.' The badge has two mounting loops to the rear.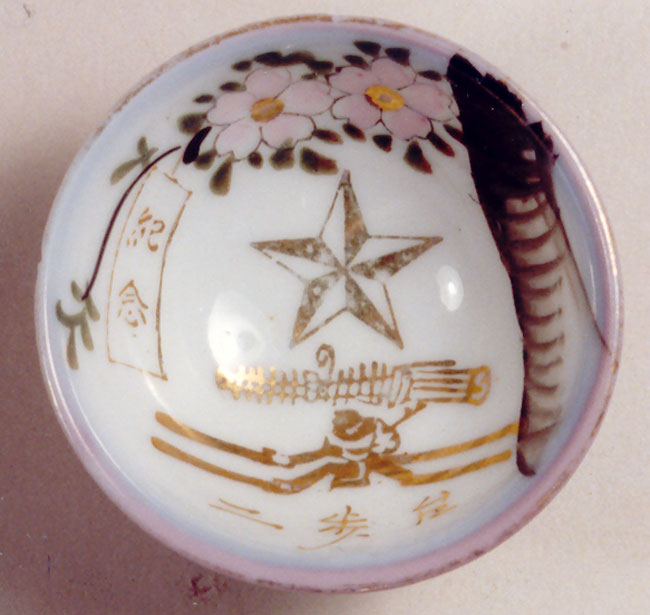 Commemorative Japanese veteran's sake cup for the 2nd Taiwan Infantry Regiment, Named to 'Yamazaki.' Delicate white cup with pale blue and mauve band at the rim and gold edged. Large gold gilt Type 3 heavy machine gun to center under cherry blossoms and Imperial Army star with kanji poem banner to the left.
51st Naval Marine Regiment, French colonial troops pinback badge. White metal with light and dark blue enameling representing the ocean with two crossed Hotchkiss M1914 machine guns set against an anchor with the Free French insignia below. Reverse is maker marked, 'Drago Paris 25 R. Beranger.'