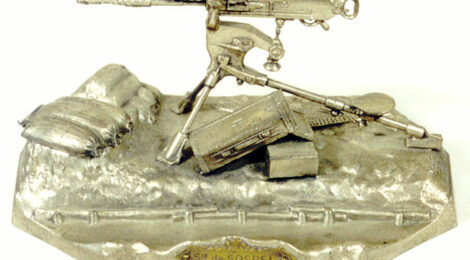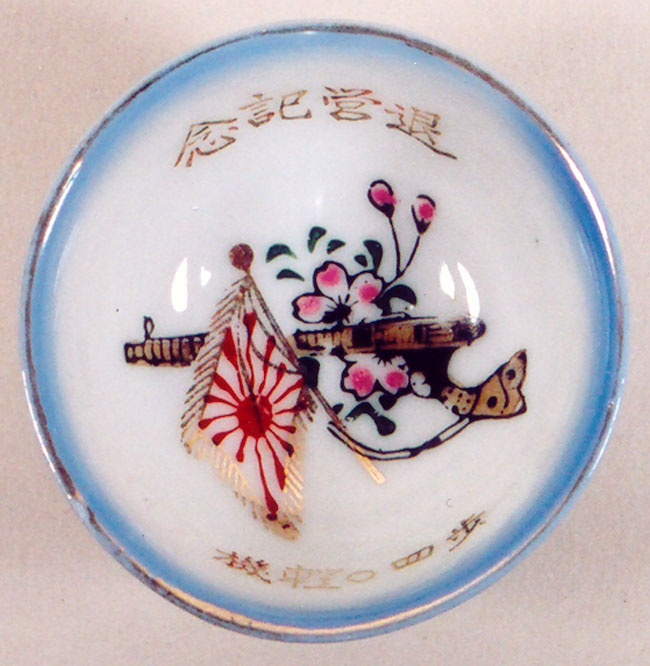 Japanese commemorative veteran's time in service sake cup with kanji denoting service in the Navy's 40th Marine Regiment with a nicely detailed image of a Japanese Type 11 light machine gun among cherry blossoms. Cherry blossoms are an important symbol in Japanese culture as the cherry blossom falls to its death at the height of its beauty. Also shown is the 16-rayed Naval Joukyokujitsuki flag.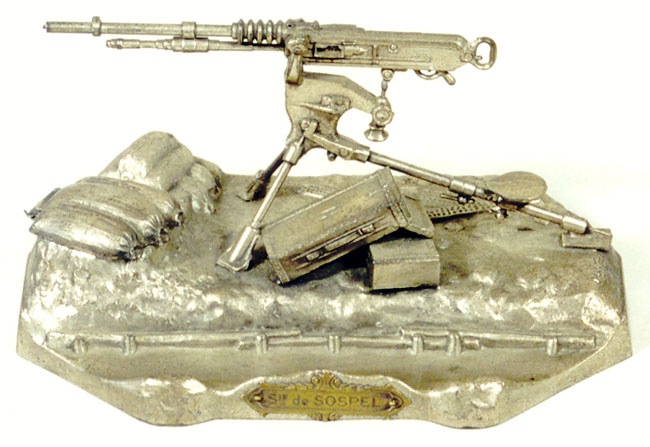 Post World War I French desk pen holder and inkwell. Detailed white metal Hotchkiss M1914 machine gun on Omnibus 1915 tripod with two feed strips on the ground. The sandbags open up to reveal a glass inkwell. Placard on front of pen tray reads 'Sir de Sospel.'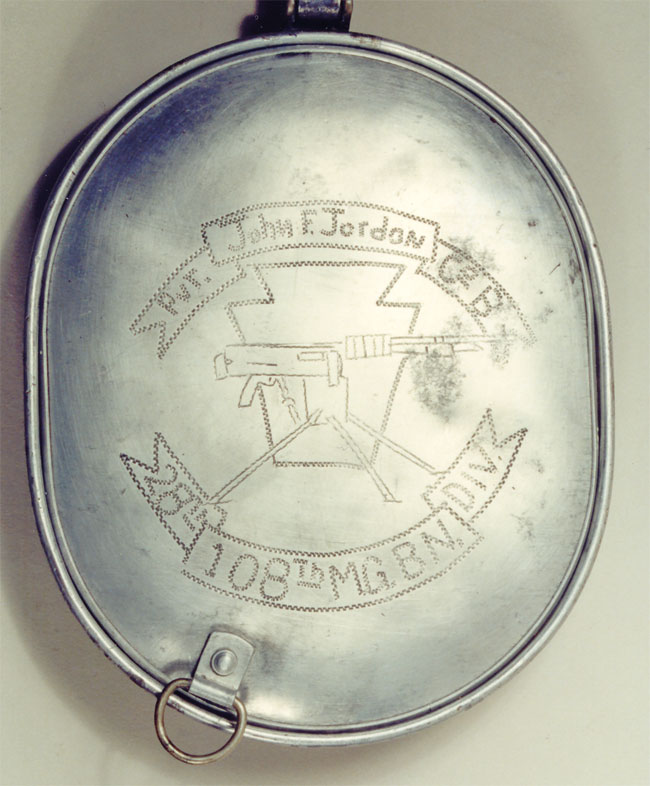 Trench art hand engraved M1910 mess kit lid. Named to 'Pvt. John F. Jordan, Co. B' in a ribbon banner to the top and '108th MG Bn., 28th Div.' in the lower ribbon banner. The central image is of a French Hotchkiss M1914 machine gun on an M1915 Omnibus tripod set against the Keystone insignia of the 28th Division. The French M1914 Hotchkiss was the main heavy machine gun used by the American Expeditionary Force in France during World War I.