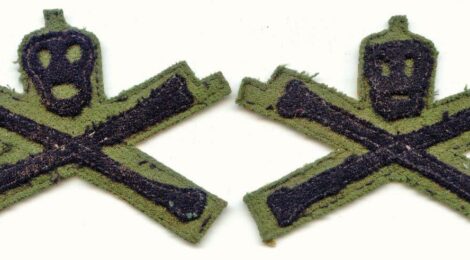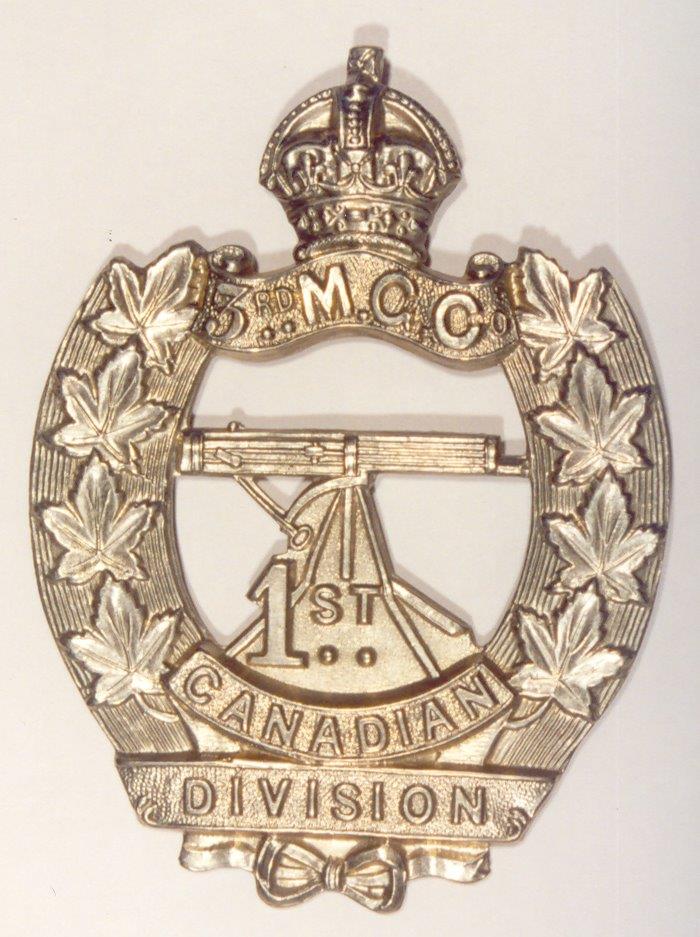 World War I Canadian 3rd Machine Gun Company, 1st Canadian Division large white metal cap badge featuring a Vickers MkI water-cooled machine gun to the center.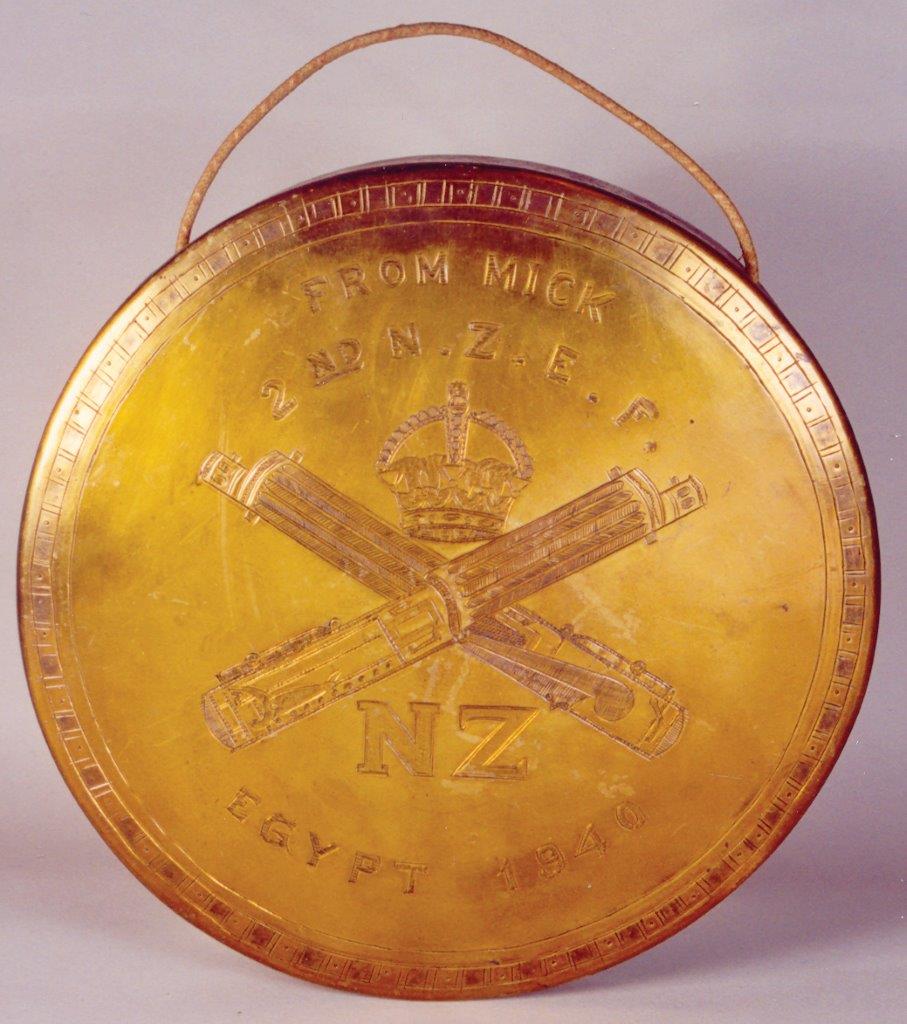 World War II New Zealand 'trench art' souvenir dinner gong from Egypt. 9 1/2 inches in diameter, it features a highly detailed design of the New Zealand Machine Gun Corps crossed Vickers to the center. Around the edge to the top is engraved, 'From Mick 2nd N.Z.E.F. (New Zealand Expeditionary Force) and along the bottom 'Egypt 1940.'
British Machine Gun Corps cloth shoulder patch insignia as adopted by the 117th machine gun company. The skull and crossbones are set against the silhouette of the Machine Gun Corps King's crown over crossed Vickers machine guns.