Browse:
Home
/
Joseph Trevithick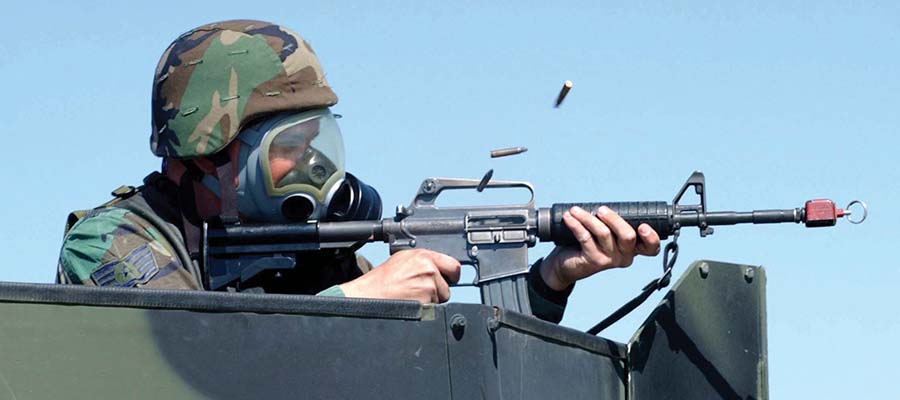 ABOVE: An airman fires a later model GUU-5/P with the M4-type barrel based on an early "slab-side" lower reciever (Air Force) In January 1991, the…
Read Article →

After the end of the Second World War, the United States military, the Army especially, saw its mission as one of countering potential Soviet aggression. If this were to come, the most likely battlefield would be in Northern Europe. With the Soviet Union's acquisition of nuclear weapons the two world powers settled into the Cold War. Though a major land war between the two in Europe would have been catastrophic, other fronts presented more potential. By supporting insurgencies around the world the Soviet Union….
Read Article →

The Emerson Electric Company was founded in 1890 in St. Louis, Missouri as the Emerson Electric Manufacturing Company. The company initially produced electric motors and then went on to produce entire electricity powered machines like fans, sewing machines, and power tools. By the time the Second World War broke out, Emerson turned its already half century of experience with electric power….
Read Article →