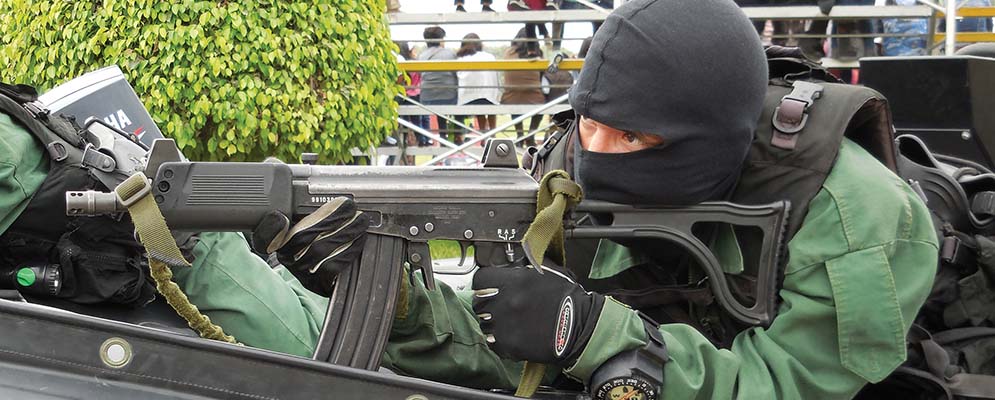 Biennial Arms Event Attracts 42,000 from Around the World
This was the seventh biennial meeting of SITDEF in Lima, Peru. SITDEF has taken place every two years since the start of the show. The show has grown exponentially each time, and in 2015 there were approximately 40,000 visitors, mostly from South American countries, with official delegations from over 30 countries. In 2017 there were approximately 42,000 visitors, more than 429 national and international delegates, many representatives of armed forces in official attendance, with thousands more active-duty personnel as well. There were 156 exhibitors from 27 countries.
SADJ is a regular at this show. The Peruvian military groups have diverse needs from high mountain terrain to their long ocean coast—so the needs of the customers tend to draw a lot of interesting vendors and attendees.