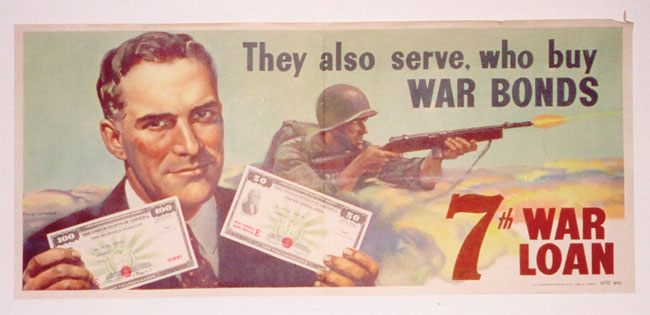 U.S. World War II transit poster 'They also serve, who buy WAR BONDS 7th War Loan' by Phil Lyford, 1945. Oblong full color poster showing a civilian holding a $50 and $100 Series E war savings bond. The dramatic background image shows a Marine on a beachhead firing a M50 Reising submachine gun. A seldom used weapon by the Marines in 1945, this is the only poster this author knows of that features the Reising. It measures approximately 9 x 20 inches.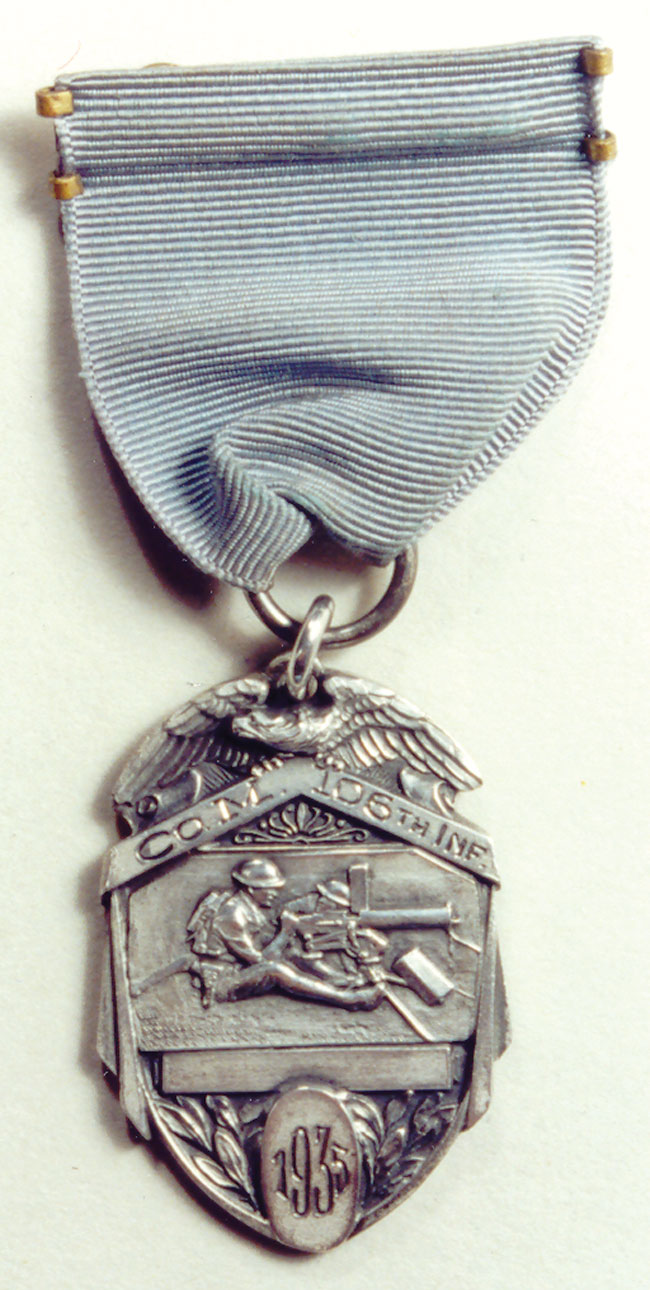 U.S. New York State Guard machine gun marksmanship medal. Sterling silver with an eagle with spread wings at the top over a banner engraved 'Co. M 106th Inf.' Center image shows a two-man machine gun crew firing the M1917A1 Browning water-cooled machine gun. Beneath that is engraved the date of '1935'. Rear marked, 'Sterling' and maker marked 'Dieges & Clust.' This medal came in its original box and was named to Cpl. John S. Steurer, Co. M, 106th Inf., 23rd Regt., Bklyn, N.Y.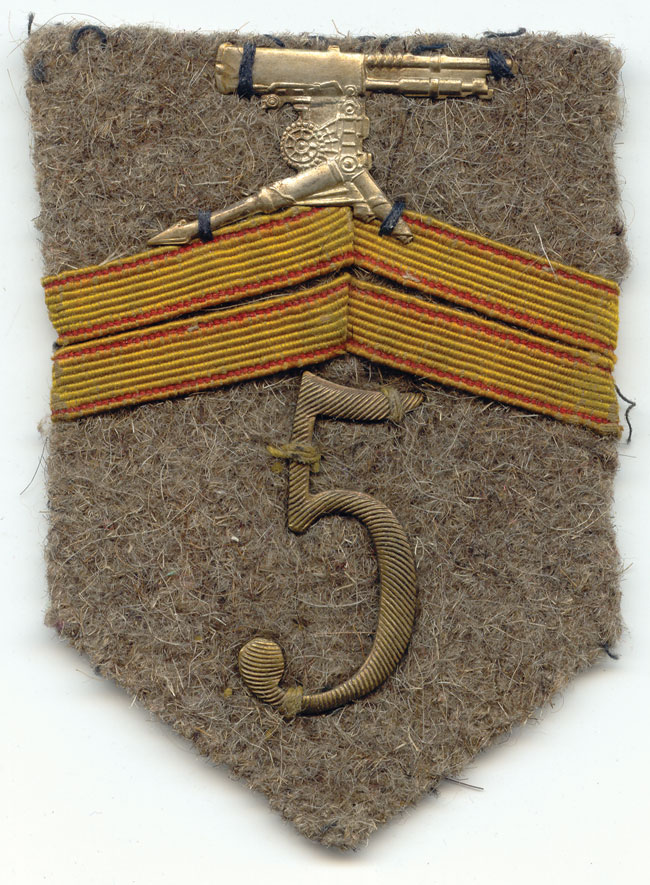 World War I Czech Legion, 5th Russian Machine Gun unit sleeve patch. Course wool backing with metal '5' and metal Hotchkiss machine gun period stitched to the patch with double yellow stripes. Czechs that did not want to fight for the Austro-Hungarians during World War I and were captured by the Russians, were formed into the Czech Legion to fight Germany on the Russian side with the promise of an independent Czechoslovakia after the war.