Dr. Philip H. Dater was born in the latter part of April, 1937 on Manhattan Island in New York City.  He has two brothers, Tom and Sheldon, and a sister Emilie.  Dr. Dater has two daughters from his first marriage, Diana and Valerie, and one daughter Julie with his wife, Jane, to whom he has been happily married for over thirty years.  He is one of the brains behind Gemtech and his private consulting practice with Antares Technologies has done a lot behind the scenes for the modern small arms community.  Dr. Dater is considered by many to be one of the most innovative and perhaps most copied suppressor designers of the last half century.

Dr. Philip H. Dater, "Phil" or "Doc" to his many friends, has been an industry fixture in the small arms community for decades.  He has mentored many of the newer designers, as well as being responsible for working with other scientists in the community to smooth out the protocols for sound suppressor testing and publicizing these to help standardize the testing procedures.
Doc Dater started his first suppressor designs in the late 1950s, making rudimentary suppressors equal to others of the era, and he worked on various weapons designs throughout that period on a private level.  In the mid-1970s, Doc Dater started Automatic Weapons Company in Albuquerque, New Mexico, to properly register his designs and begin small scale manufacturing of suppressed firearms.  This small business allowed him to be one of the pioneers of modern sound suppression in firearms.  Many of his designs from that era were copied by other manufacturers.  By the mid-1980s, Doc Dater's business had reached a point where it was time to make the next step, and he worked with Lynn McWilliams to create AWC Systems Technologies, a well known firearms suppressor manufacture that is still active in the law enforcement and military communities today.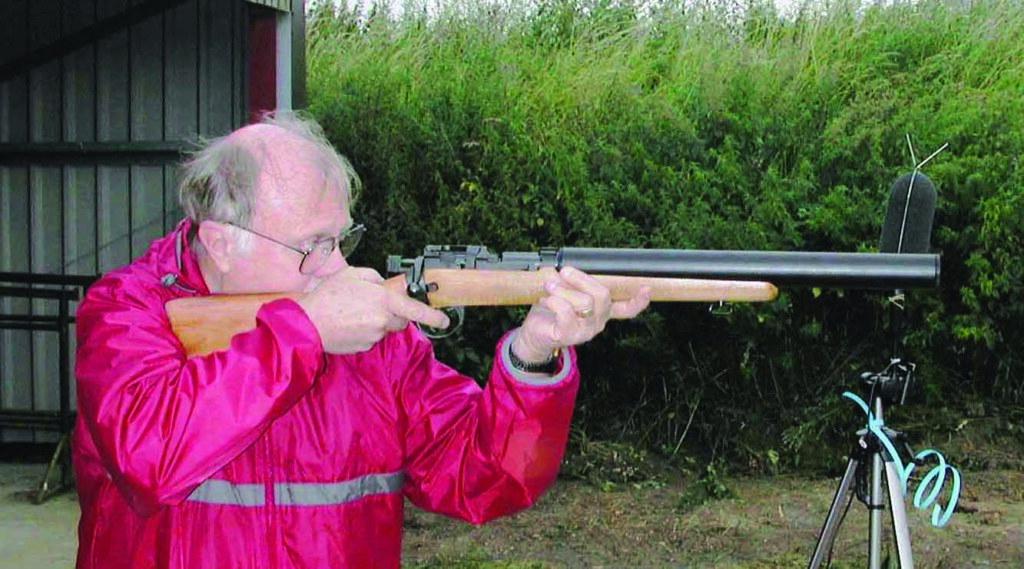 Dr. Dater conducting sound tests on a modern version of the WWII era.45acp DeLisle Silenced Carbine, while in Europe at a discreet manufacturing facility. (Photo by Dan Shea)
Dater left AWC in the early 1990s and moved to Idaho, and by 1994 had teamed up with other innovative designers to form Gemini Technologies – called Gemtech today.  Gemtech is one of the major firearms suppressor designer/manufacturers servicing the military community.
While Dr. Dater has worked with the other talented individuals in Gemtech, he has also pursued his private consulting work with his company, Antares Technologies.  As Antares Technologies, Doc Dater has been involved with numerous firearms firms and think tank programs on modern small arms.  Antares has the most modern sound testing equipment as well as thermal imaging, high-speed photography, and material evaluation/analysis equipment that completes Dr. Dater's testing and prototyping abilities.  He has consulted with numerous manufacturers and government groups, and several times a year teaches seminars either on-site at client's facilities or at regularly scheduled two day seminars at Long Mountain Outfitters' facility in Henderson, Nevada.  These training seminars include the history, development, and designs of sound suppressors, sound wave theory, testing protocols, and live fire testing of modern and historical designs.
Dr. Dater is available for consulting on firearms and sound suppressor products, and is a regular contributor to technical firearms magazines.
Contact info: Philip H. Dater, MD, (208) 938-2173, antarestech@ctcweb.net