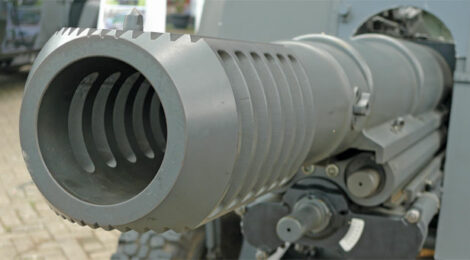 6 November, 2011 – The Mount Merapi volcano was acting up about 450 kilometers from Jakarta, and many of us were stranded at diverse airports on our way in to Indonesia.  This author slept on the floor of the club room in Changi airport in Singapore, a decidedly better option than on most other "overnights" in the past.  Others in our party were stranded in Guangzhou and Hong Kong, as the volcanic ash was deciphered by the air traffic control wizards of the region.  U.S. President Barack ("Barry," as he is called in Indonesia) Obama was on a major tour of the Far East, with imperial-sized entourage in tow, so the pressure was on the wizards to get it right.  President Obama had missed two previous visits to Indonesia in 2010 already, and as evidenced by the signs in the squares, his standing was drifting downward from, "We love President Obama" to "Where is Fat Barry?"  It was important for President Obama to show up on this third attempted visit to the most populous Muslim country in the world, and show up he finally did.  It was a one day whirlwind, but he and his entourage missed what is considered by many to be one of the best Defense shows in the region: Indo Defence.  Those of us set up at the booths were hoping the President would appear, but, were sadly disappointed on that.  The show was excellent as always with many high ranking military from the region in attendance.  I went on from Jakarta to Seoul and onward to Busan for live fire at S&T Daewoo, our aircraft touching off the ground in Seoul just as the North Koreans decided to shell South Korean territory.  On my return, my darling wife said, "So, you flew in just under the volcanic eruption on the day of a Tsunami, then when you were leaving South Korea, the North Koreans attacked?  Coincidence?  I think NOT!"  I'd like to take this space to ensure that our readers know that my lifelong penchant for being in-country for military coups, riots, earthquakes, rocket attacks, volcanic eruptions, shellings, advancing armies, etc., is simply the" Luck O'The Irish" in motion.  I had nothing to do with causing any of those events.  Onward to our presentation about a fascinating show.  -Dan

Indo Defence is a Tri-Service defense show holding the combined Maritime, Air, and Land warfare military shows.  This 2010 event was the 4th Annual Indo Defence exposition and there were over 700 exhibitors from 38 countries with approximately 20,000 attendees from military groups and the trade.  There were a total of 480 plus companies in 17 national pavilions, and the attendees represented over 42 countries.  This year's event had grown considerably from the 2008 event, which was held in large tent structures at the Halim Perdanakusuma Air Force Base.  The 2010 event was moved indoors at JIExpo, which was a much more suitable venue.
Pavilions for manufacturers from Singapore, Russia, Indonesia, Malaysia, Germany, Poland, South Korea, United States, The Netherlands, and the United Kingdom were prominent, and there were many more.  Regarding the quality of the attendees, Indo Defence managed to bring in the brass.  There were high ranking decision makers from many countries as well as the top personnel in the Indonesian military.  Reports from small arms manufacturers were that they had made many good contacts.  Small Arms Defense Journal can attest to that as we had brought thousands of copies of SADJ to the show, and by the second day, we were metering them out.  The enthusiasm for small arms related information in the various militaries attending was very high.
Like most defense shows today, there is a conference attached to the show, and Indo Defence is no exception.  The organizers managed to hit on all the basics that make for happy attendees: keynote speakers who can explain clearly what the needs of the Indonesian military community are; who can identify the priorities today; and try to show their view of future defense priorities.  It is difficult for the industrial complex to provide the necessary product and solutions to the military needs without having some idea of the direction they need to be addressing.  The conference had three faces – ground forces, air forces, and maritime forces.  Influential members of all groups were in attendance at the show.  Exhibitors were also invited to present papers and product announcements, and of course, the popular air show was performed overhead, including the RAAF Roulettes.
It takes a lot of work to stage a successful military show, and making a regional show attractive to the rest of the world shows that the diligence necessary is part of the promoter's skill set.  Indo Defence has not failed to impress, and the three times we have attended we found many contacts and saw a lot of business being done by the vendors.  Likewise, attendees told us they were pleased with the contacts they were making in modernizing and maintaining their systems.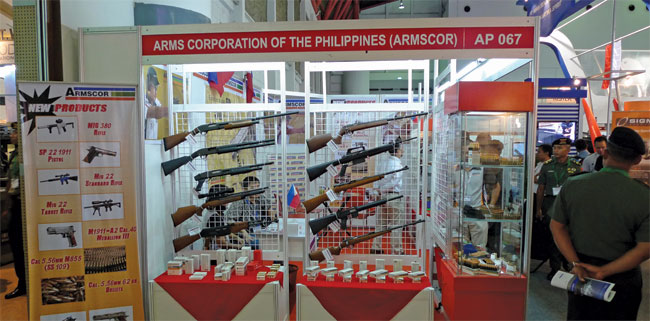 Armscor, the Arms Corporation of the Philippines, showed many of their civilian related firearms, as well as cross-over capability on modern combat shotguns including the M30 series; and many variations of the ever-popular 1911 series pistol. (www.armscor.com.ph)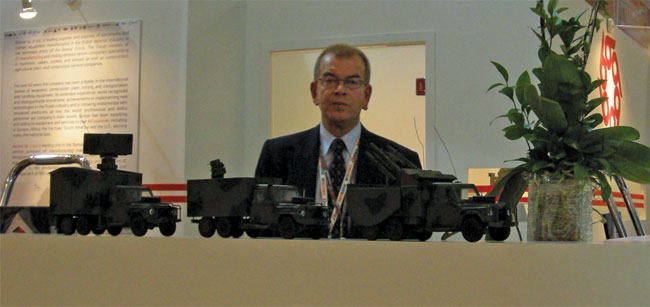 Bumar Group presented their Beryl, Beryl Commando, and Mini-Beryl rifle systems. These are Kalashnikov based next-generation rifles in 5.56x45mm. Their PM series submachine guns and handguns were also discussed. (bumar.com)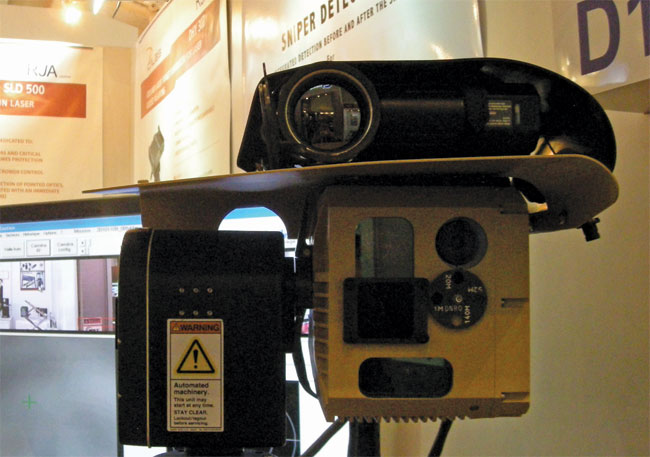 The Cilas SLD 500 Surveillance and Sniper Detection Laser System is an innovative product from this 40 year old French company. The basic concept is that using a 360 degree panorama mount, the laser unit can detect optical systems that are actively deployed in the direction of the SLD 500 by using backscatter technology. Simply put, if sniper's optics, surveillance optics, or opto-electronics are being pointed at the SLD 500 location, they will be identified and the high-definition camera in the system will give a clear location and picture of the threat. Essentially, this is a preventative system, as opposed to a shot locator, which requires there to be a round fired before that can operate. (www.cilas.com)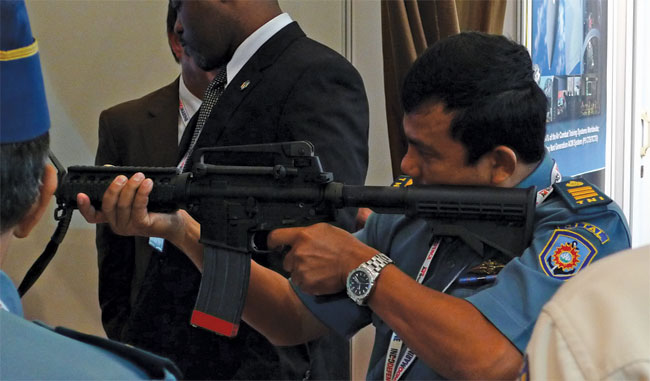 Cubic is one of the world's leading combat training groups and their training simulator booth for small arms warfare was constantly busy. (www.cubic.com)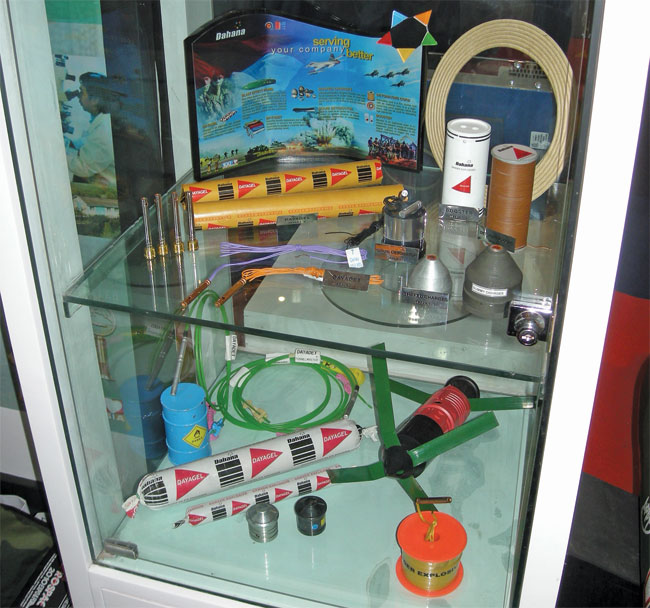 PT Dahana (Persero) is an Indonesia explosive manufacturing facility that concentrates on mining and constructions sectors, but has a large military crossover in blast effect bombs and grenade detonators. They have a full line of shaped charges, detcord, non-els, pentolite boosters, and their signature emulsion explosive, Dayagel. (www.dahana.com)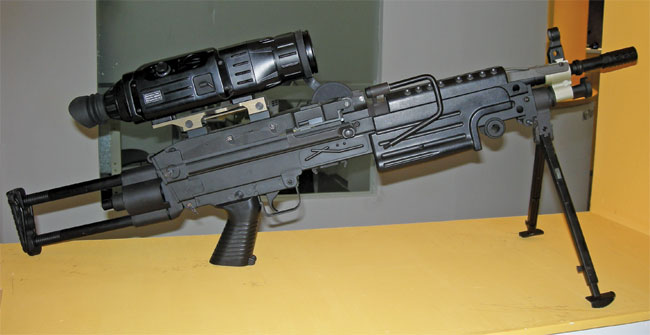 EOST, Electrical Optical Systems Company, is a South Korean based R&D group that was presenting their Thermal Imaging electronics. The TWS II (shown) is an optical 3x magnification unit with a 6x/12x electronic zoom. Field of view is 13.3 degrees diagonal, with a focus from 1 meter to infinity. This is an uncooled unit with an operating temperature range of -35C to +50C, and a 4 hour battery life. (www.eosystem.com)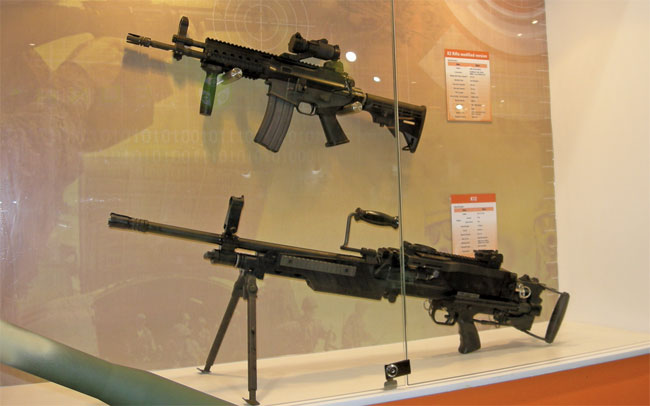 Hanwah Corporation of South Korea had a modified Daewoo K2 piston operated 5.56mm rifle, as well as their new K12 7.62x51mm belt-fed machine gun. The K12 weighs 12 kg, with an overall length of 1,110mm, and a barrel length of 584.5mm. Rate of fire is 850-950 rpm. (http://english.hanwhacorp.co.kr/)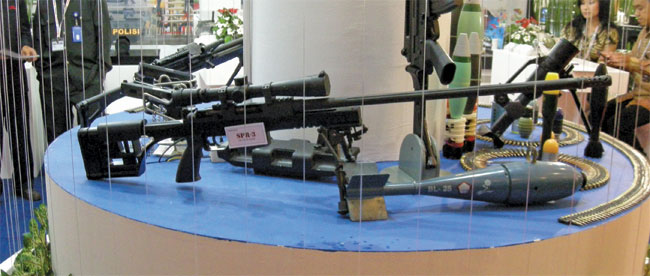 Pindad's SPR-3 is a dedicated 7.62x51mm bolt action sniping rifle with an effective range of 900 meters.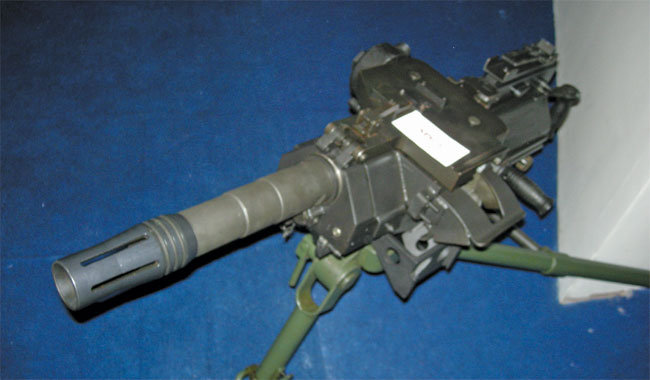 Pindad's SPG-3 grenade machine gun uses standard 40x53mm ammunition like the MK19 or HK GMG. Tripod or vehicle mounted, the SPG-3 provides 2,200 meter range in a 33kg package. Rate of fire is 325-375rpm.
Pages: 1 2