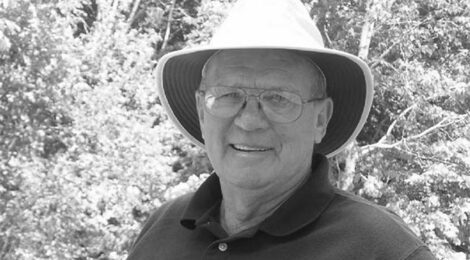 (Sept. 14, 1932 – March 23, 2009)  Norman E. Justice was born in Woburn, MA on September 14, 1932, the son of George and Ruth Burgess Justice.  Norm was raised in Woburn and graduated from Woburn High School class of 1950.  Norm pursued two careers in his lifetime: farming and engineering.  As a young man he worked on Verrill Farm, Concord, MA and attended Northeastern University to earn his degree in engineering.  In 1969, he and his loving wife Jackie moved to Gorham, ME and fulfilled the dream of owning a farm.  Together they operated Justice Farm until passing the farm on to their son, Norm Jr. in 1994.

Norm was well known within the small arms manufacturing community as an expert with over 50 years of engineering expertise.  Norm spent most of these years at Saco Defense, Saco, ME as a senior manager on the production and engineering teams responsible for the M60, M60E3, M60E4/Mk43, M2 Flex, and Mk19 weapons systems.  Norm spent seventeen of his years at Saco helping to set up and then maintain their large U.S. Government firearms production lines.
Norm joined the U.S. Ordnance team in 2000 as Senior Manufacturing Engineer shortly after General Dynamics first licensed U.S. Ordnance to produce the M60.  Norm was ideally suited for this role as he had already performed this task several times prior to this at Maremont Corp, Saco Defense, Inc. and General Dynamics.  During his nine years at U.S. Ordnance, Norm was Senior Manufacturing Engineer on the M60 product line; company President, and most recently Senior Manufacturing Engineer on the U.S. Ordnance M2HB program.
Norm was preceded in death by his parents and his brother Richard.  He is survived by the love of his life, Jackie with whom he would have celebrated 60 years of marriage; brother George W. of Parkville, MD, sister Jean Devlin of Wilmington, MA; children Susan Gendron and husband Mark of Raymond, ME; Sandra Savage and husband William of Sandwich, MA; Norman E. Justice, Jr. and wife Tody of Gorham, ME; and Scott Justice of Chadron, NE; eight grandchildren and nine great grandchildren.