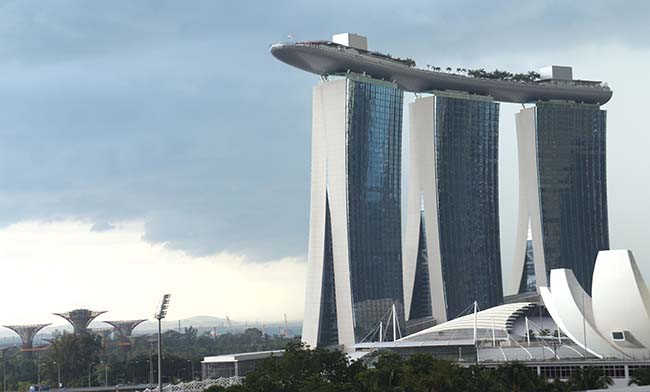 Global Security Asia has been held in Singapore since 2005, and the show has continued to grow and gain favor with attendees and exhibitors alike. The goal of bringing the world to Asia for a special security show is resulting in a show that is not just maturing, but growing every year. The international delegations continue to be a feature that the exhibitors appreciate, as GSA brings in high-quality attendees.

Global Security Asia is now part of the Milipol network and, starting with the 2017 edition, will be renamed as Milipol Asia-Pacific. This is a biennial show, so the next show is in 2017 and they expect over 200 exhibiting companies and 7,300 attendees. The 2015 edition was held in March at the Suntec Singapore convention center, but in 2017 the exhibition will return to the Marina Bay Sands.
Milipol Asia-Pacific 2017 will continue to serve the ASEAN region and retain its 3-day format showcasing the latest technology solutions in the Defense and Security environment. The Show will address the fundamental issues of global terrorism and internal state security, which will present opportunities for specialists and engineers in the vitally important areas of internal state security and counter terrorism to share their experience and expertise regarding the sophisticated threats currently facing governments in the region.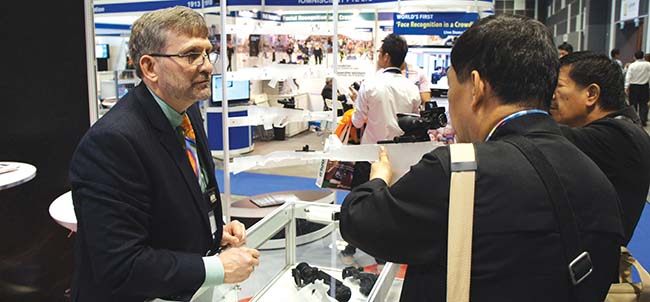 Post-show, Trijicon, Inc. delivered 1,973 TA02-RM06 optics to the Singapore police in April 2015. Photo: SADJ Staff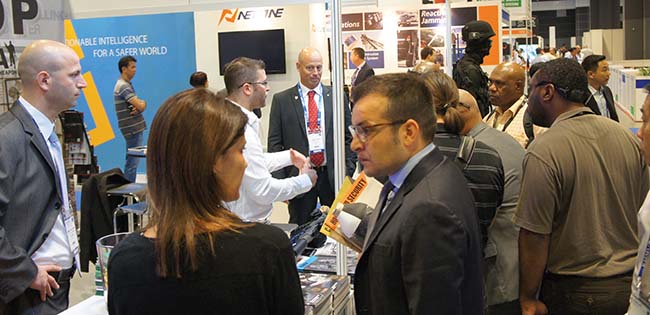 Regional Sales Manager, Yotam Gal, emphasized that CAA is concentrating on bringing their signature RONI to Southeast Asia. TAR Ideal Concepts promoted their "one stop shop" for military and police equipment, as well as training. Photo: SADJ Staff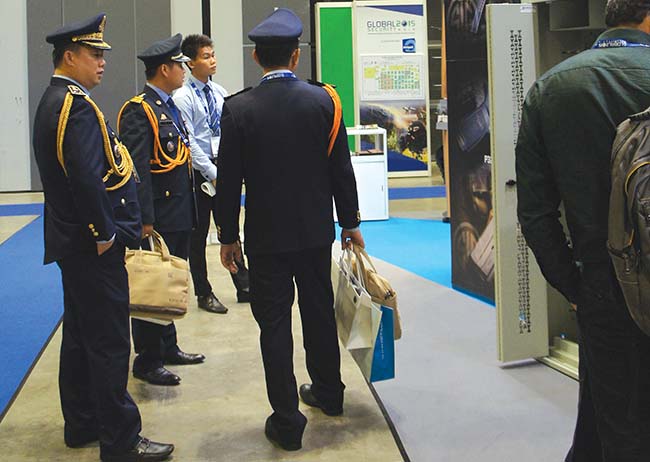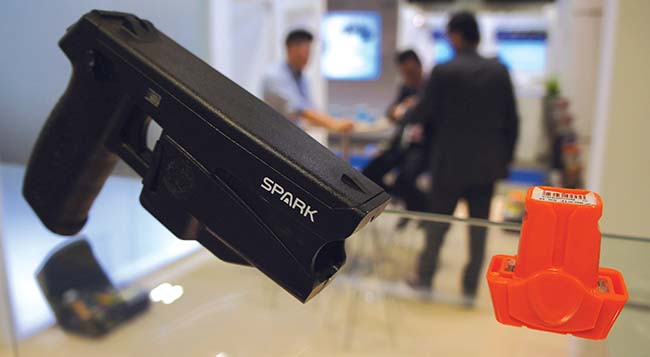 Marketing Supervisor José Kalil of Brazilian company Condor Non-Lethal Technologies promoted the Spark for the Singaporean market. Released in 2011, the Spark is the first 100% Brazilian electronic control device. Photo: SADJ Staff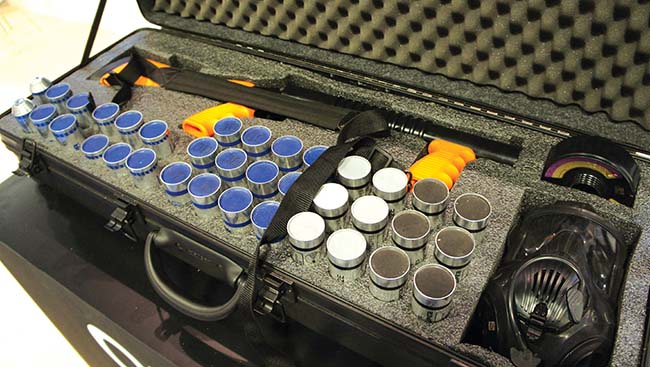 Condor Non-Lethal Technologies offers tactical kits for a variety of needs. Photo: SADJ Staff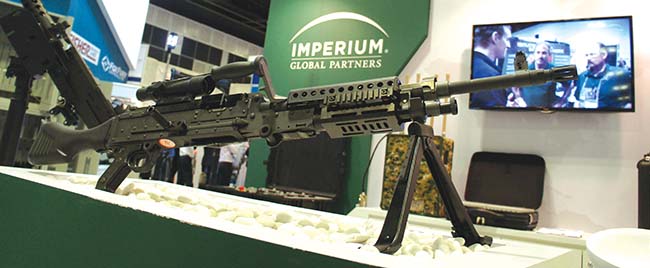 Imperium Global Partners displayed a variety of equipment including products from Ohio Ordnance Works, such as their M2HB-QCB and 240B. Christian Olson, Managing Director, emphasized Imperium's commitment to the exploration of markets in Southeast Asia. Photo: SADJ Staff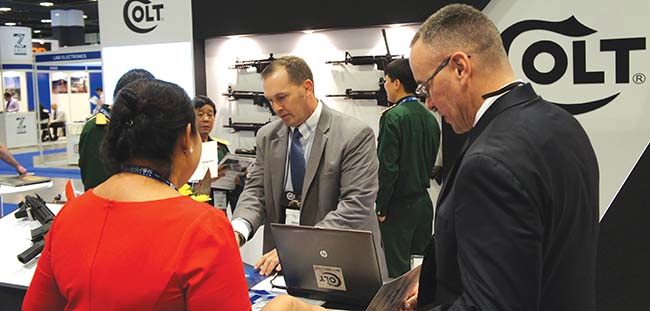 Colt - New rifle based on the R0977. Photo: SADJ Staff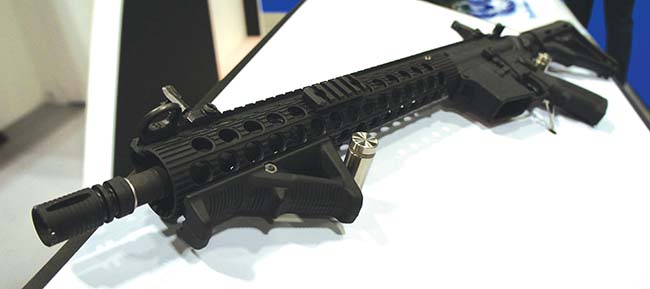 Nathan Grove and Ben Grainger, International Sales Managers of Colt's Manufacturing Company, LLC highlighted a new 5.56mm rifle based on the R0977. Photo: SADJ Staff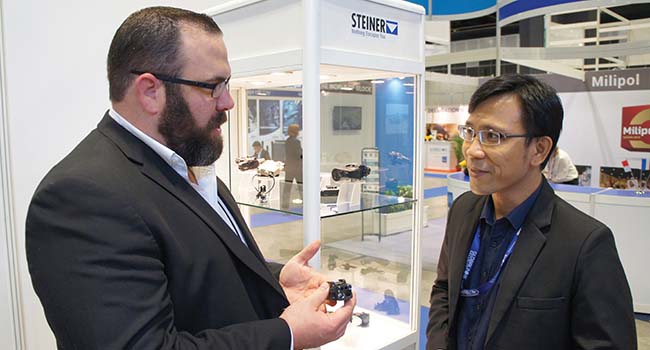 Newly rebranded in 2015, Steiner eOptics (formerly Laser Devices) is a Beretta Holding company. Senior Sales & Business Development Manager, Michael Keegan, demonstrates the DBAL-PL (Dual Beam Aiming Laser Pistol Light). Photo: SADJ Staff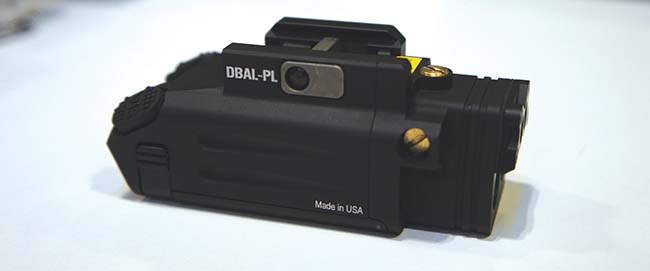 Steiner eOptics DBAL-PL. Photo: SADJ Staff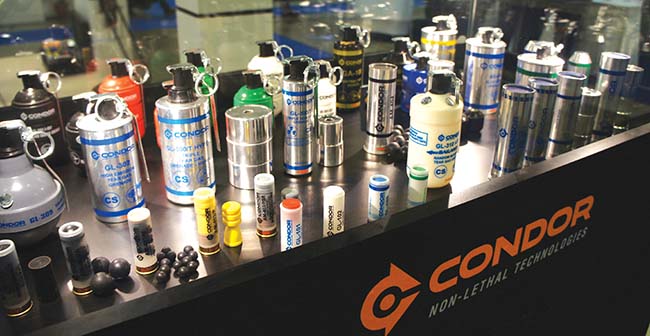 An assortment of non-lethal ammunition, tear gas and grenades from Condor Non-Lethal Technologies. Photo: SADJ Staff