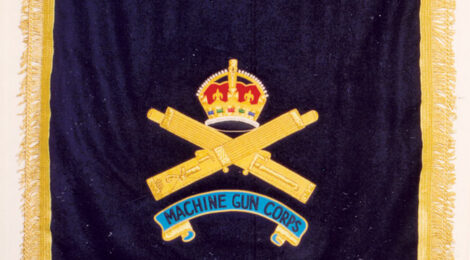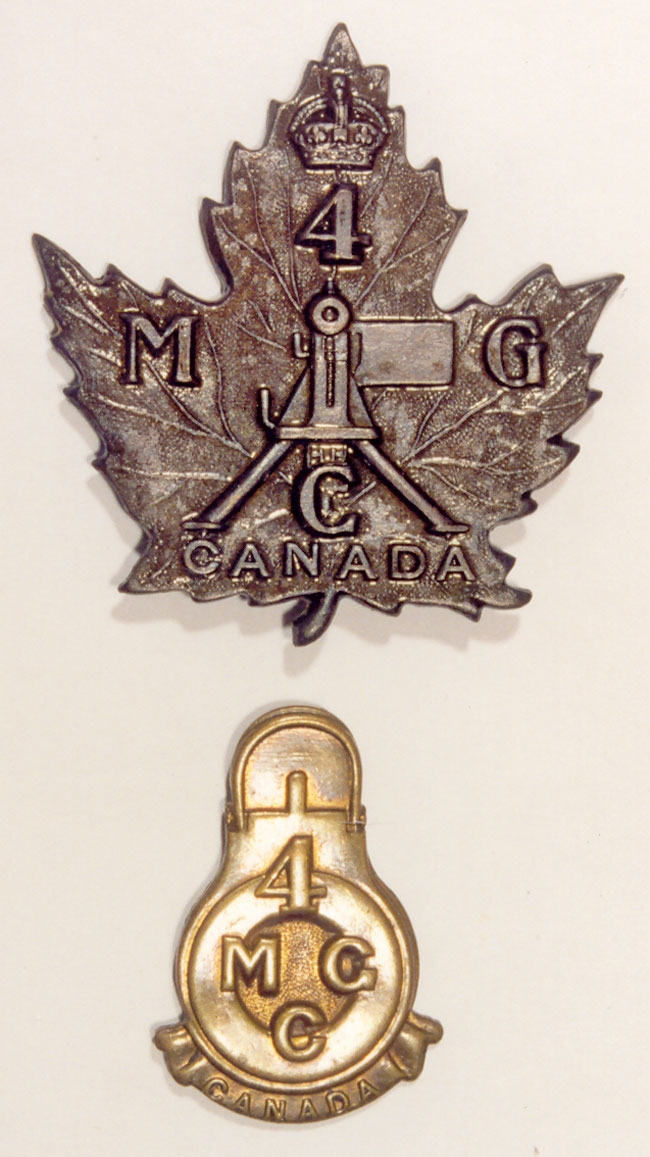 Canadian 4th Machine Gun Company cap and collar badge. The cap badge is made of Browning copper with a maple leaf background. This badge is unique in that the image of the Colt Automatic Gun Model 1895 on its tripod is head-on rather than in profile. Continuing that image, the brass collar insignia is also unique in that it depicts the head-on view of the barrel, bore and front sight of the Colt Automatic Gun Model 1895. In 1917, the 4th Machine Gun Company was absorbed into the 2nd Canadian Machine Gun Battalion.
World War II Free French Air Force air gunner gold rating badge.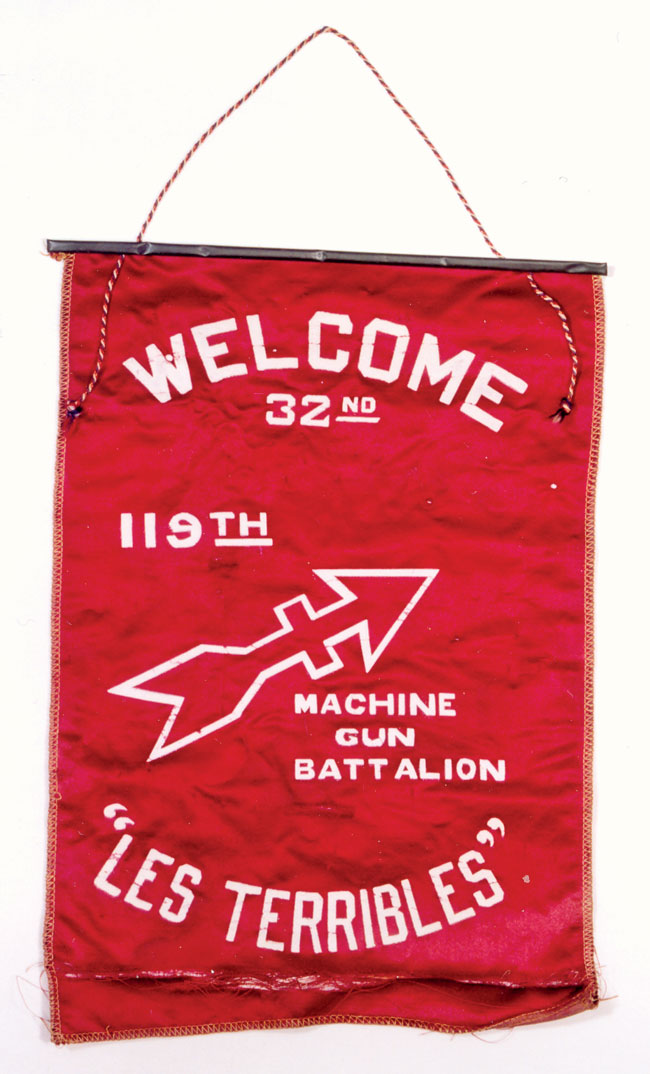 U.S. World War I silk welcome banner for the 119th Machine Gun Battalion 'Les Terribles' of the 32nd (Red Arrow) Division. Approximately 14 x 19 inches. This silk banner could be a welcome home banner or a theater headquarters banner. The 32nd Division participated in many battles in France during World War I.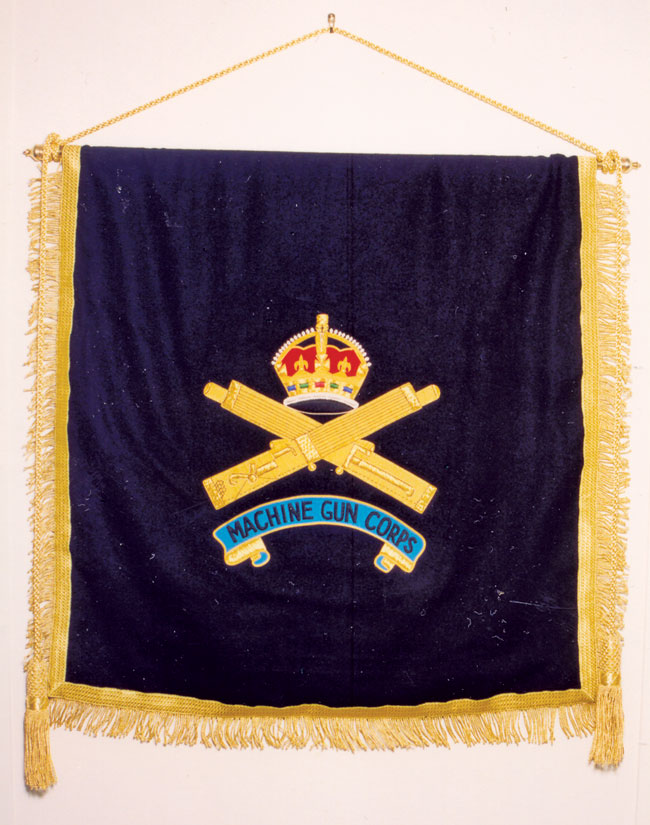 Gold bullion and velvet British Machine Gun Corps wall banner that hung in the sergeant's mess at the regimental headquarters of the 3rd Royal Tank Regiment. Made in the 1970s for the Queen's awarding the colors to the regiment. The Royal Tank Regiment commissioned the banner as a remembrance of their roots going back to the Machine Gun Corps of which they were originally a part of. Approximately 3 x 3 feet.