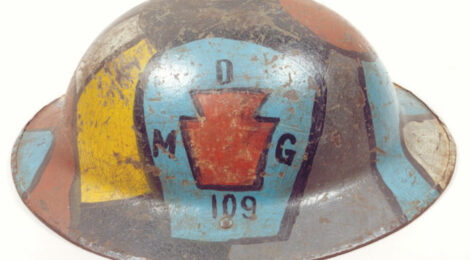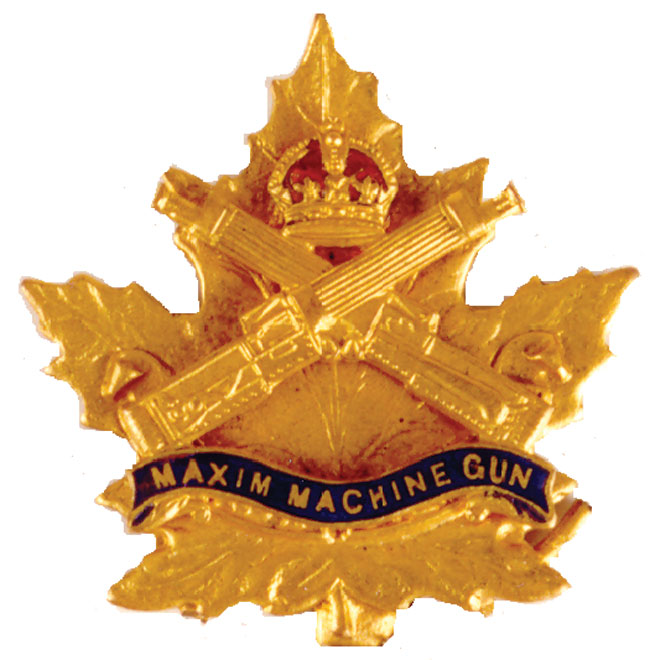 Canadian machine gun officer's gold gilt cap badge. Very early World War I version with crossed Maxim machine guns (rather than the later crossed Vickers machine guns) under the King's crown with a blue enameled banner below reading 'Maxim Machine Gun.'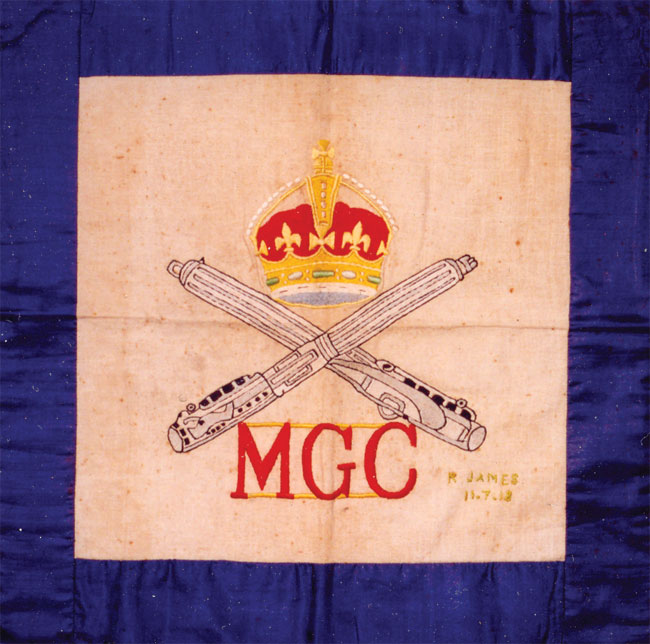 World War I British convalescent needlework. Hand embroidered insignia of the Machine Gun Corps by a British soldier recovering from wounds while convalescing in hospital. Since there was very little for convalescing soldiers to do while in the hospital other than reading or playing games, many learned to pass the long hours by learning to do needlework. This example is signed in the corner by stitching 'R. James 11.7.18'. As was often the case, the needlework was attached to a two inch border so as to be made into a pillow cover. Overall size approximately 18 x 18 inches.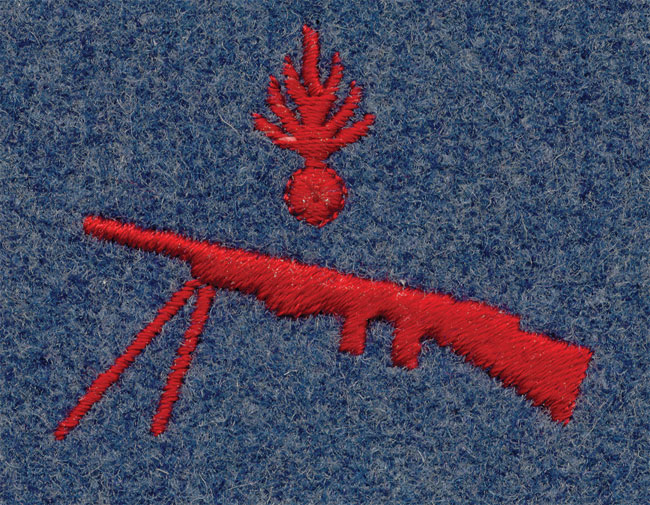 French World War I CSRG (Chauchat) Team Member shoulder patch. Worn on the upper left arm, it features stitching of a flaming bomb and an M1915 Chauchat machine rifle on Horizon Blue wool backing.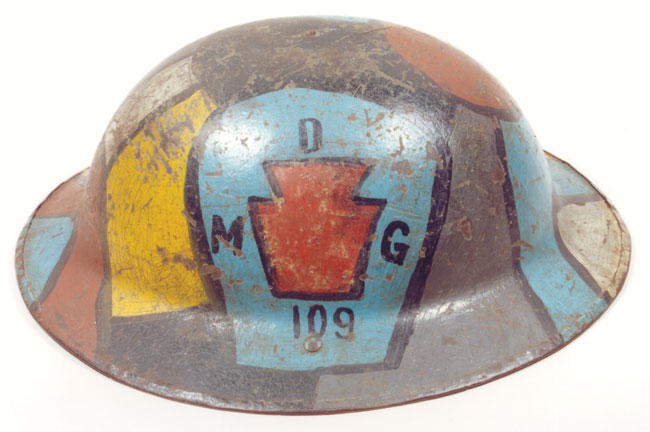 U.S. World War I doughboy M1917 helmet painted in bold colored camouflage pattern. Painted on the side is the red keystone insignia of the 28th 'Keystone' Division with 'D', 'M', 'G' and '109' that further identifies this helmet as belonging to a soldier in Company D of the 109th Machine Gun Battalion. Painted helmets, even in camouflage patterns, were rarely done while in the field. They were decorated after the war while the troops were awaiting deployment back home and participation in Victory parades.