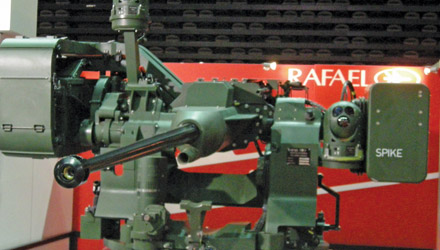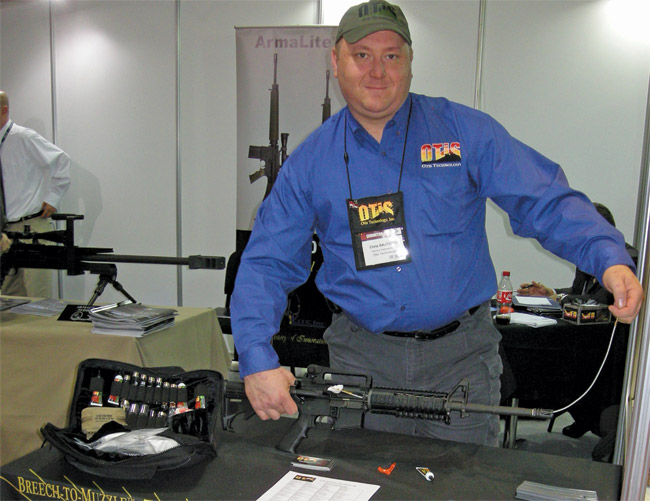 SADJ Contributing Writer Chris Bartocci works for Otis, and here he demonstrates the proper method of cleaning ArmaLite's M4 variant. www.otistec.com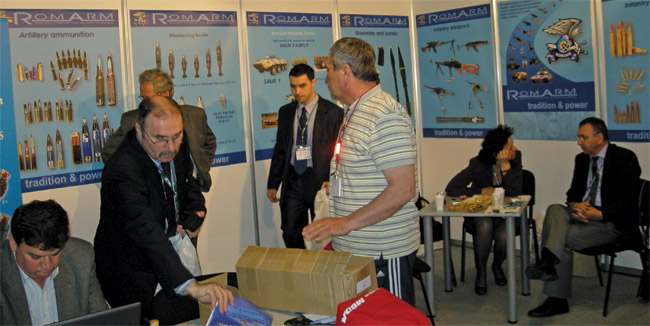 Romarm is the state company representing much of the defense industry in Romania, and they were there to give support to the new show as well as explore the market in the region. www.romarm.ro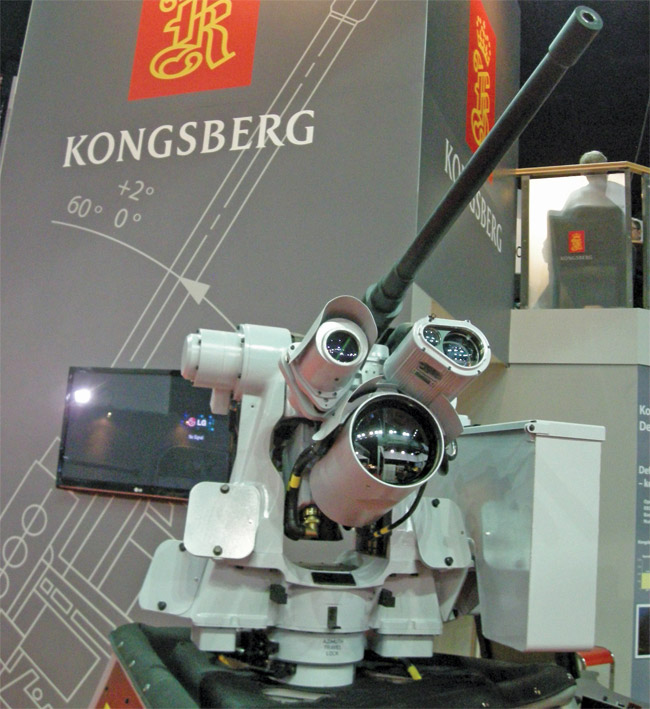 Kongsberg showcased their PROTECTOR Remote Weapon Station (RWS). This remotely controlled weapon station is for light and medium calibre weapons and can be mounted on any type of platform. The unit shown was adopted by the U.S. Army in 2007 as the CROWS II, and is utilizing the M2HB 12.7x99 (.50 BMG) machine gun. PROTECTOR has been in full scale production since December 2001. Since then more than 15,000 systems have been sold to 17 nations. www.kongsberg.com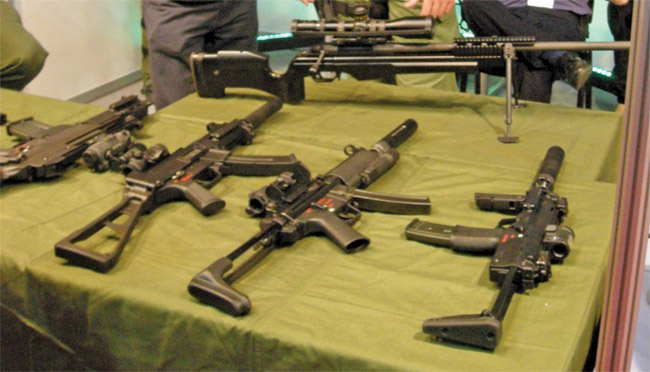 The Croatian Police forces displayed their modern HK tactical weapons. Left to right: HK G36 C in 5.56x45mm; HK UMP-9 in 9x19mm; HK MP5A4 in 9x19mm with B&T suppressor; HK MP7A1 in 4.6x30mm with B&T suppressor.

Agencija Alan d.o.o's single shot bolt action MACS-3 Bullpup sniper rifle is in 12.7x99mm (.50 BMG). It is shown here with a Kahles ZF4 10x42 optic. Weight of rifle as shown is 8.8kg, with an overall length of 43.7 inches (1,110mm), and a barrel length of 29.9 inches (760mm).

Agencija Alan's RBG-6 is a six shot, rotary drum 40x46mm shoulder fired grenade launcher. It uses low velocity 40mm and a spring-driven, gas-operated cylinder. The Croatian manufacturer of grenades is offering a variety of live HE and training rounds. The Croatian 40x46mm grenades have arming distances of 12-18 meters. www.metallic.hr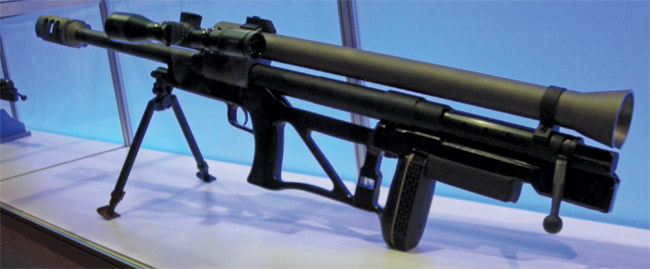 Agencija Alan's single shot bolt action RT-20 Anti-Material sniper rifle is shown here with the K312 3-12x50 optic. This 17kg rifle fires the 20x110mm Hispano cartridge, allowing for the use of HE, HEI, and API ammunition. With a range of almost 2,000 meters, this recoilless assisted rifle can really intercept targets with serious damage, while allowing for shoulder firing. The offset shoulder placement puts the operator forward of the recoilless venting, which combined with the well-designed muzzle brake, mitigates the recoil.

Agencija Alan's new bolt action, magazine-fed MACS-4 sniper rifle is in 12.7x99 (.50 BMG) and is shown with a Kahles K312 optic. No other information was available on this new rifle.

Prism Lighting Services LLC was showing their PIL1000 inflatable light. This lightweight portable unit can either work on supplied electricity or with a small Honda generator on-board. The fan in the unit inflates the tube to 4.5 meters (15 feet) with a 1,000 watt Metal Halide lamp at the top. This is perfect for emergency use or what we saw it for was night time range illumination. At the height the lamp is at, it illuminates approximately 12,000 square yards. www.prismlighting.net
Pages: 1 2